Collection chaos: H&M Balmain collection sells out within hours, pops up on eBay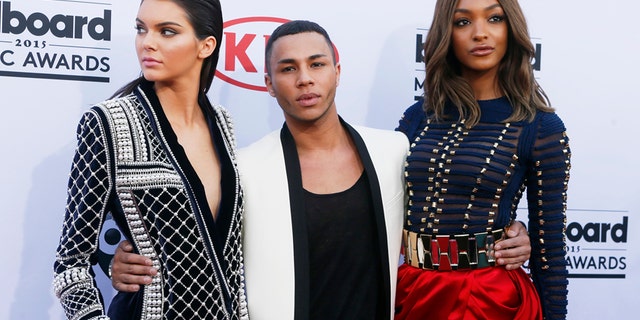 H&M's exclusive Balmain collection debuted in stores and online on Thursday, then disappeared long before casual shoppers would ever get to peruse the racks.

Viral videos of stores in the UK and Turkey showed shoppers shoving into the store after waiting for hours to get a peek at the high-end fashion brand's affordable H&M collection.

Lines extended down the streets of New York City with shoppers camping out on Wednesday night in the hopes of getting their hands on a coveted Balmain piece. The limited H&M collection was heavily promoted, with young Hollywood icons Kendall Jenner and Gigi Hadid appearing in ads for the clothes.

However some of the much sought after items that vanished from shelves did not end up in the hands of shoppers who planned to wear them. Items from the H&M Balmain collection were readily available on eBay with steeply marked-up prices.

For example, a gold and black dress from the collection, which sold for $549 in stores was listed on eBay for $1,350. A green dress that sold at H&M for $199 was listed for more than $600 on eBay.

Fashions fanatics in the Twitterverse expressed displeasure at how quickly the collection sold out. Shoppers also complained that the H&M website couldn't handle the influx of traffic.