CNN's Jeffrey Toobin calls Andrew McCabe 'patriotic,' 'not treasonous' for handling of President Trump
CNN chief legal analyst Jeffery Toobin defended former Deputy FBI Director Andrew McCabe from the latest round of attacks from President Donald Trump.
On Sunday, McCabe sat down on "60 Minutes" and described how he and Deputy Attorney General Rod Rosenstein spoke about invoking the 25th Amendment against the president after his firing of FBI Director James Comey and how Rosenstein offered multiple times to wear a wire into the White House in hopes to collect evidence against Trump.
In reaction to the "60 Minutes" interview, Trump took to Twitter and slammed McCabe and Rosenstein, calling their conversations "illegal and treasonous."
Toobin pushed back at the president's characterization of the two officials and argued their talks of about removing the president from office with the 25th Amendment and wearing a wire were simply putting "national security first."
"I think the correct term is not treasonous, but patriotic. I mean, they are thinking about the national security of the United States," Toobin told the CNN panel. "These are all career officials. These are not Democratic political appointees. These are people whose job it is to care about the national security of the United States and, remember, all this evidence has only gotten stronger over the past two years."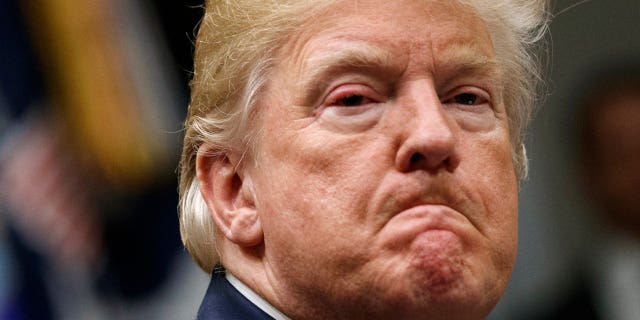 The CNN pundit then pointed to the ongoing congressional probe led by House Intel Committee Chairman Adam Schiff (D-Calif.).
"You know, Adam Schiff is now conducting an investigation to determine, in effect, if the president is a Russian asset," Toobin continued. "This remains a serious concern and there is much more evidence to support this idea. They didn't even know at the time all the business deals that were going on between Russia and Trump during 2016. All those discussions about Trump Tower and Moscow, I mean, the idea that they were treasonous is 180 degrees wrong."