CNN's April Ryan claims Omarosa floated anti-Trump news to take spotlight away from Aretha Franklin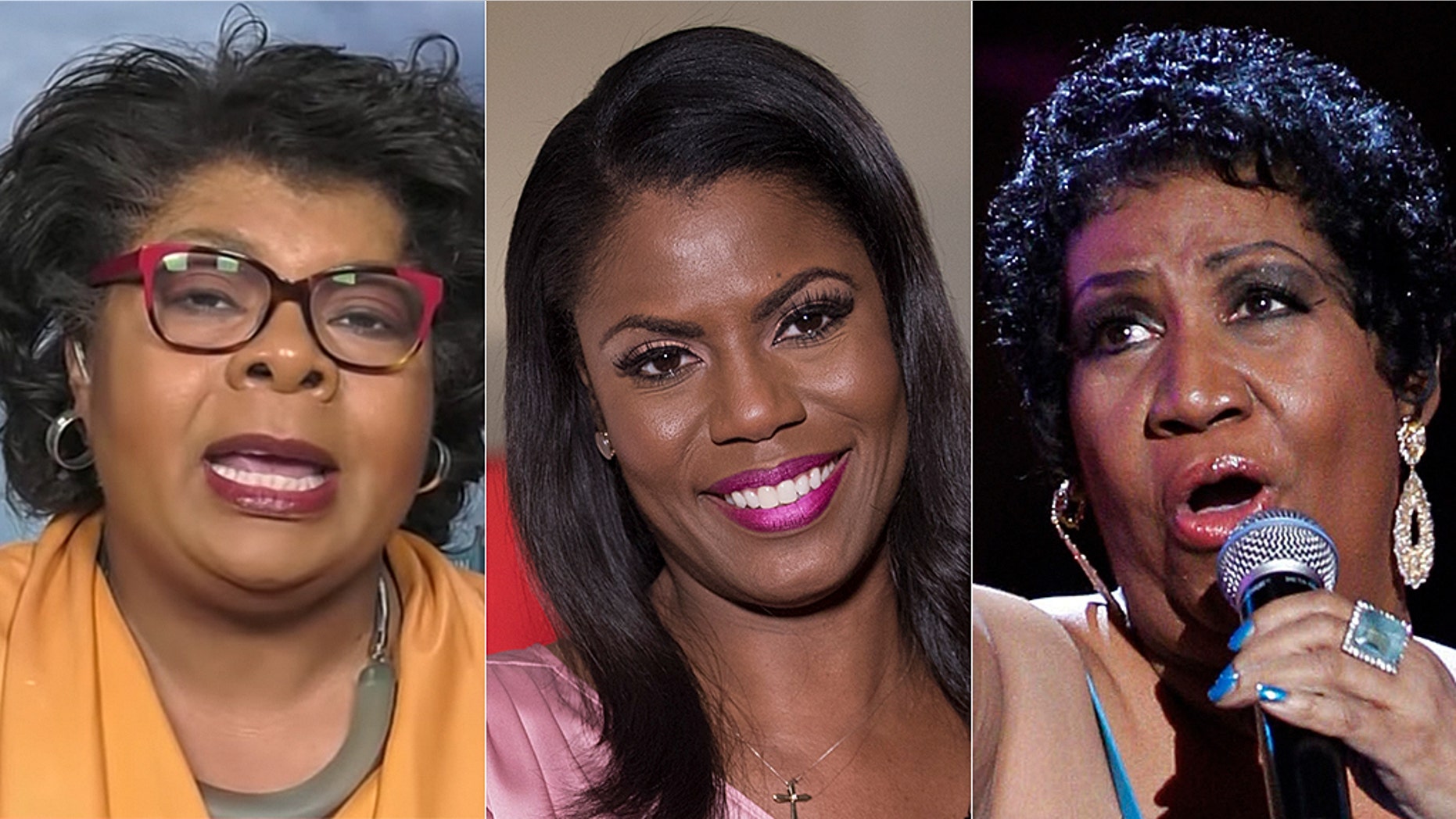 CNN political analyst April Ryan has floated a bizarre theory that Omarosa Manigault Newman pushed the rumor that President Trump used the N-word to take attention away from Aretha Franklin's failing health.
Franklin -- the "Queen of Soul" -- died last Thursday of advanced pancreatic cancer after days of reports that her health was rapidly declining. During roughly the same time period, former White House aide Omarosa pushed a story that President Trump has used the N-word in the past.
"She did it because Aretha Franklin didn't want her at her birthday party," Ryan told The Hollywood Reporter.
While Omarosa's claims dominated the news cycle, Franklin's health and subsequent death still received plenty of coverage – but Ryan said that the former "Apprentice" contestant purposely helped control the narrative.
"That's how vindictive Omarosa is," Ryan said.
Ryan and Manigault Newman have a long-running feud and both have been making the rounds to promote books in recent weeks. Ryan recently said Omarosa, whom she used to consider a friend, stabbed her in the back and attempted to end her career. The CNN star also told THR why she thinks her former friend's book is selling so many copies.
"People still don't like her, but they're willing to sit back and eat the popcorn and watch them shoot at each other, Donald Trump and Omarosa shoot at each other," Ryan said. "We don't trust her. She has done a lot of dirt, and people don't forget."
Ryan then told the Hollywood trade publication that Omarosa said 'that she'd never be poor again" before suggesting the book is her cash cow.
"If this is her way to be big and grand so she won't be poor, so be it. She'll throw anybody under the bus to get a dollar, and to have herself shine. So, more power to her," Ryan told the magazine. "People will be around for the spectacle, and she is providing a spectacle."
While Ryan's theory about Omarosa attempting to steal Franklin's spotlight is probably the most peculiar part of her interview, she also suggested that Press Secretary Sarah Sanders would ditch her job in the near future and should pay for her own security.
"I hear she's looking for an elegant exit. So, I hear it's almost over," Ryan told the magazine about Sanders.
The CNN star said she needs security because of threats she's received while covering the White House.
"Do I have a bodyguard? Yes, I do. Am I paying for it? Yes, I am. And, I think [Sanders] should have to pay for it, especially if she's stirring it up with her boss," Ryan said.
Manigault Newman did not immediately respond to a request for comment.