CNN star reporter Jim Acosta is proud that he was kicked out of the Oval Office by President Trump, saying he wears it "as a badge of honor," while being glorified on ABC for serving as White House antagonist and declaring he welcomes the administration's hatred.
Acosta, who has emerged as a key member of the anti-Trump media, appeared on ABC's "Jimmy Kimmel Live" on Wednesday night. The liberal late-night host introduced him as "not the most popular journalist in the White House," before playing a montage of combative moments Acosta has had with Press Secretary Sarah Sanders and other members of the Trump administration.
"He is a persistent thorn in the flabby underbelly of the Trump administration," Kimmel proudly declared before telling Acosta he was "a lot more popular here" than in the White House and it's safe to say Acosta and the funnyman hit it off.
"I love watching you bust their balls," Kimmel said. "I can't get enough of it."
Earlier this year, Trump kicked the CNN star out of the Oval Office after Acosta badgered the president with racially charged questions. Acosta has made a habit of grandstanding and interrupting when Trump and members of his administration are available to the media.
"Are you the only reporter who has ever been kicked out of a press situation by the President of the United States?" Kimmel asked.
"I think so. I wear it as a badge of honor. I'm hated by the best people, or the worst people," Acosta responded.
Kimmel then asked a giddy Acosta if he is the administration's "least favorite" reporter.
'It pays the bills'
"Probably," the CNN star proudly responded. "As FDR once said, I welcome their hatred."
Acosta then declared that he was "just as tough" on President Obama. "It is funny that your last name is 'Acosta' and you're constantly 'accosting' people," Kimmel said.
Last month, the CNN senior White House correspondent was forced to do damage control after he was accused of taking personal shots at Trump supporters, saying "their elevator might not hit all floors." He defended his comments, claiming that his words were "twisted by some outlets."
"The problem is that people around the country don't know it's an act. They're not in on the act and they take what he says very seriously. They take attacks from Sean Spicer and Sarah Sanders, and what they do to us on a daily basis, very seriously," Acosta said during an interview with Variety. "They don't have all their faculties and in some cases their elevator might not hit all floors."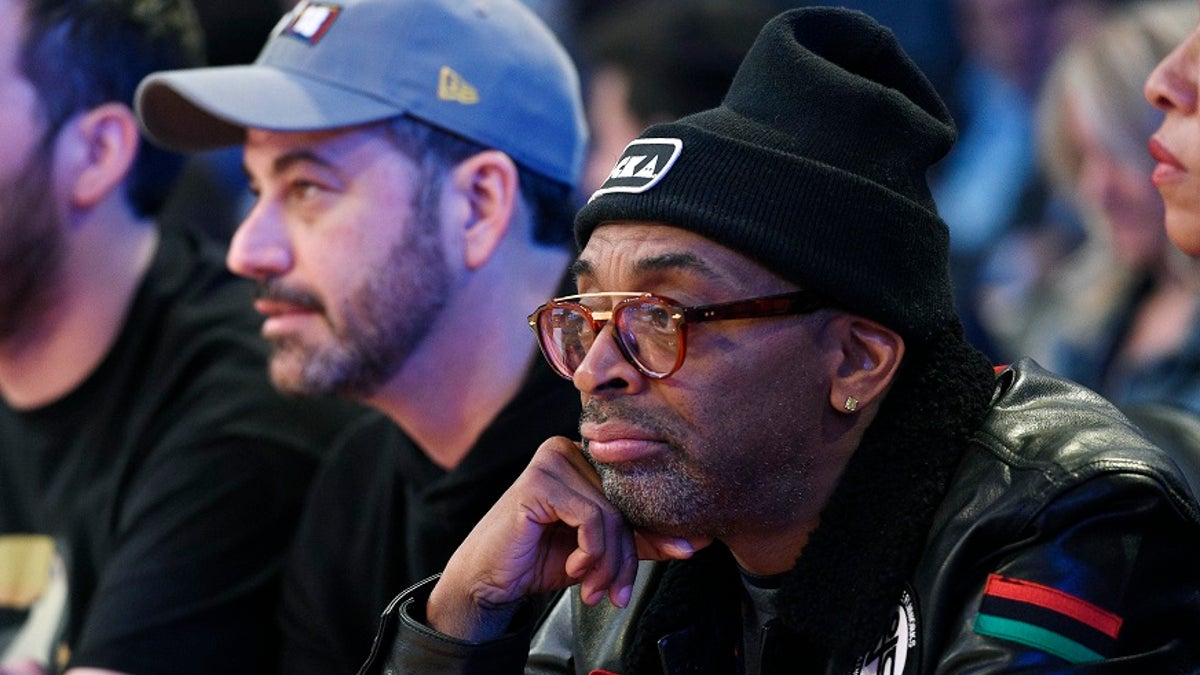 While many people assumed Acosta was taking a shot at Trump supporters, he said he was referring to "people who threaten journalists."
Trump has famously dubbed CNN "fake news" and pointed directly at Acosta, calling him by the disparaging moniker in the past. Acosta told Kimmel the moment was "surreal."
Last December, Acosta was shut down by Sanders when he tried to hijack a press briefing. Acosta told Sanders that journalists make "honest mistakes" but that doesn't make them "fake news" before attempting a question. Sanders quickly cut him off.
Acosta has also gotten into combative arguments with other members of the administration including Spicer, Management and Budget Director Mick Mulvaney and Senior Policy Adviser Stephen Miller.
Acosta was also slammed this year for shouting questions at President Trump while he was coloring with young children at the White House Easter Egg Roll.
"I'm enjoying you tormenting them," Kimmel said as the interview was wrapping up. "It's a small consolation."
Acosta shot back, "It pays the bills."