Christina Aguilera's Rep Denies Fat Comments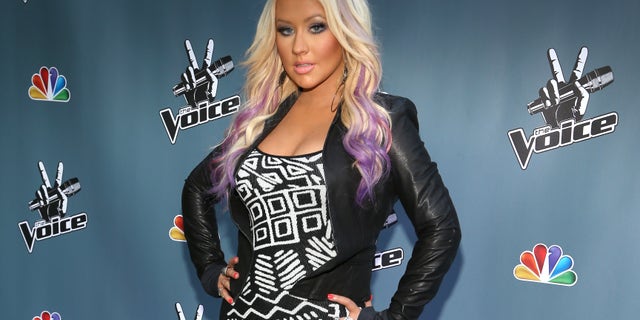 Those comments Christina Aguilera allegedly made along the lines of being pudgy and proud? Turns out they're false.
On the current issue of Billboard magazine, "The Voice" coach and cover girl talks about her upcoming album, Lotus, but contrary to many reports, the Grammy Award-winning singer did not talk about her weight.
"She never said them," says Aguilera's rep to Entertainment Weekly, referring to the following quote that was initially attributed to Billboard:
"I am Ecuadorian, but people felt so safe passing me off as a skinny, blue-eyed white girl. They (music executives) called this serious emergency meeting about how there was a lot of backlash about my weight. Basically, they told me I would affect a lot of people if I gained weight -the production, musical directors. I told them…'You are working with a fat girl. Know it now and get over it. My body can't put anyone in jeopardy of not making money anymore -my body is just not on the table that way anymore. They need a reminder sometimes that I don't belong to them. It's my body."
According to Entertainment Weekly, the quote was not found in either Billboard's print or online issue. Sources are allegedly claiming that the quote may have come from a reblogged post on Tumblr.
In reference to her weight, Aguilera did tell Lucky Magazine "Actually, the challenge I've always had is being too thin, so I love that now I have a booty, and obviously I love showing my cleavage."
Also in current issue of Lucky, she tells her fans, "Hey, if you can work it and you can own it, that confidence is going to shine through."
Follow us on twitter.com/foxnewslatino
Like us at facebook.com/foxnewslatino