Christina Aguilera's "Ain't No Other Man" Focus of Lawsuit Against Sony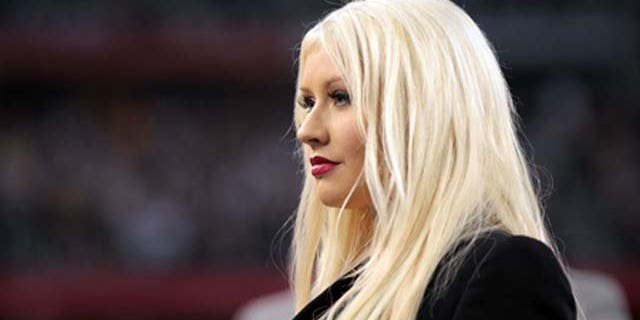 For Christina Aguilera, when it rains it pours.
The pop star flubbed the national anthem at the Super Bowl, fell on stage at the Grammys and was arrested for public intoxication. Now, one of Aguilera's songs is reportedly the focus of a lawsuit against her record label.
"Ain't No Other Man" is at the crux of the legal mess, in which Sony is being sued for its alleged failure to pay for using the rights of the original song.
TMZ.com reported that the beef is over that 1968 tune, "Hippy Skippy Moon Strut," recorded by Dave Cortez and the Moon People and released by Fania Records. The rights to the beat, also known as "I'll Be a Lucky Man," were allegedly purchased exclusively by metal band "TufAmerica" in 2004.
Sony Music, the entertainment Web site reported, came to an agreement with Fania's "Codigo Music" and "Clyde Otis Music Group," granting Sony permission to use the song. "TufAmerica," though, wants the court to declare them the sole owners of the tune.
Aguilera is not mentioned in the lawsuit.
You can reach Alexandra Gratereaux at: Alexandra.Gratereaux@foxnewslatino.com.
Follow us on twitter.com/foxnewslatino
Like us at facebook.com/foxnewslatino