Christina Aguilera, Stevie Wonder to headline Prince tribute concert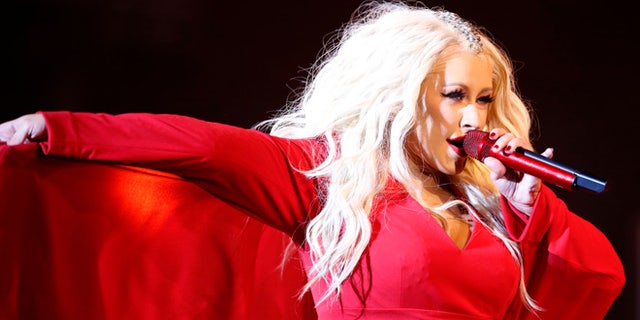 ST. PAUL, Minn. (AP) – Stevie Wonder, Christina Aguilera and Chaka Khan are among the featured performers who will pay tribute to Prince at a Minnesota concert Thursday night.
Tori Kelly, Anita Baker and Doug E. Fresh also are included in the lineup at Xcel Energy Center in St. Paul. Prince's ex-wife, Mayte Garcia, has been added to the concert, and Prince will be represented by members of his inner circle, including Morris Day & The Time, Judith Hill and Liv Warfield.
Pop star John Mayer bowed out, citing a "change of schedule," concert promoter Randy Levy told the Minneapolis Star Tribune.
The Prince family-sanctioned concert originally was planned for the Minnesota Vikings' new U.S. Bank Stadium in downtown Minneapolis, but was moved to the smaller Xcel Energy Center, home of the NHL's Minnesota Wild.
Prince's family initially announced the concert in late July, but details did not emerge until September. The wait frustrated Prince fans across the country who already had made travel plans without any guarantee of tickets. But organizer L. Londell McMillan, a longtime attorney for the late superstar, said it took time to put the details together because so many artists were involved.
McMillan told The Associated Press the change from U.S. Bank Stadium to Xcel Energy Center was a "business and creative decision." While the St. Paul arena seats up to 20,000, compared with up to 55,000 for concerts at the stadium, its acoustics are considered good for a hockey arena.
Fans quickly snapped up tickets when they went on sale last month.
Prince died of an accidental painkiller overdose at his Paisley Park recording complex in April. The singer of such hits as "Purple Rain," ''Let's Go Crazy" and "The Most Beautiful Girl in the World" was 57.
Like us on Facebook
Follow us on Twitter & Instagram