Chrissy Metz reveals she is under contract to lose weight for 'This Is Us'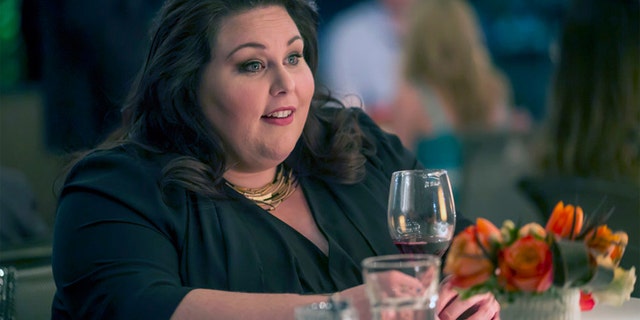 Kate may have only lost a little over a pound on this week's episode of "This Is Us," but according to Chrissy Metz, her character will be shedding the weight -- and that's in writing.
The wildly popular NBC drama follows Kate as she struggles with her weight, a journey Metz tells TVline is a "parallel to my life."
The 37-year-old actress shares that in order to realistically portray a 36-year-old woman working to transform herself physically, she too had to agree to lose weight as it pertains to the storyline. "In our contract, it did state that that would be a part of it, to lose the weight in the trajectory of the character as she comes to find herself," Metz explains.
EXCLUSIVE: 'This Is Us' Star Mandy Moore Warns of Trouble for Jack and Rebecca -- 'There's a Real Disconnect'
"That was a win-win for me," she adds. "Because it's one thing to try to do it on your own. But as human beings, it's an ego thing: We're more likely to do something for someone else."
Metz recently spoke with ET about the overnight success of "This Is Us" and why her character resonates with so many viewers.
MORE: 'This Is Us' Star Chrissy Metz Dishes on Why the Jack Revelation Was 'Overwhelming'
"I think everyone has shame about something, whether it's a lack of a relationship with a child or maybe their weight or a lack of communication within their marriage," she said. "Everyone can relate to that because we all have something that we're like, 'God, I can work on that or I wish I was better at doing this.'"