Chris Brown Apologizes for Rihanna Assault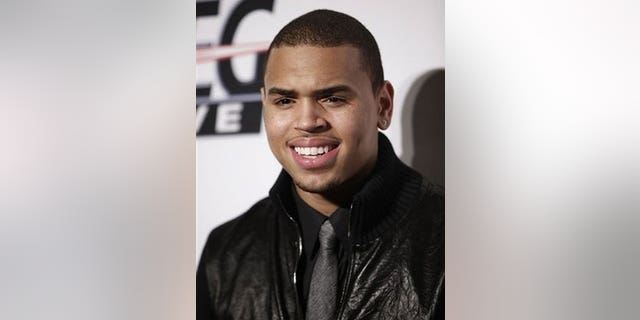 LOS ANGELES – Chris Brown on Monday publicly apologized for the beating of Rihanna, saying in a two-minute video that he's still seeking help and wants to live his life as a role model.
Brown released the video on his Web site apologizing to fans and saying he is sad and ashamed of his conduct. He also tells viewers that he has repeatedly apologized to Rihanna.
Brown was arrested Feb. 8, hours after he fought with his then-girlfriend in a rented sports car after a pre-Grammy party. According to a police affidavit, Brown tried to push the 21-year-old Barbados-born singer from the car and repeatedly hit her and choked her.
He left the scene and later turned himself in to authorities during the Grammy Awards, where he and Rihanna were slated to perform. He was later charged with assault likely to cause great bodily harm and making criminal threats. He pleaded guilty to the felony assault charge last month and faces sentencing Aug. 5.
He is slated to serve five years of probation and perform six months of community labor.
On the video, Brown calls the beating "the incident." He vows to conduct interviews and answer some questions about the beating, but said he wanted to speak directly to fans first.
"I felt it was time you that heard directly from me that I am sorry," he says on the video.
He calls his conduct "inexcusable" and says his mother — who has attended some of his court hearings — has taught him better. He mentions that he witnessed domestic violence growing up.
"I saw firsthand what uncontrolled rage can do," he tells viewers. "I have sought and am continuing to seek help to ensure that what occurred in February can never happen again."
Brown says on the video he wanted to speak out earlier, but was advised not to by his lawyer.
He acknowledges that the beating has hurt his reputation. Although he doesn't mention it, Brown lost sponsorship deals, radio stations stopped playing his music and other artists condemned him after the attack.
Before the beating, Brown was considered a squeaky-clean R&B up-and-comer. He rose to prominence after the 2005 hit "Run It!" He was nominated for a Grammy for "No Air" with Jordin Sparks and named Billboard's top artist in 2008.
"I intend to live my life so that I am truly worth of the term 'role model,"' Brown says at the video's conclusion.