Chip Gaines' mom: 'Fixer Upper' stars deserve 'some time to rest'
Chip Gaines' mother is speaking out about the "Fixer Upper" stars surprising exit from their hit show.
Gayle Gaines told Closer Weekly on Wednesday that her son and daughter-in-law's main priority is their children.
"They care very much about how their children turn out, and they are very well aware that spending time with them and investing in their lives is important," said Gaines.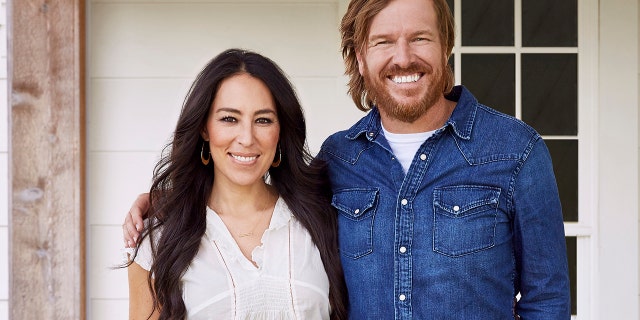 She added that after five arduous seasons on television, the HGTV powerhouse duo, "They earned some time to rest."
A former associate producer on the show Sydney Noh told Closer the pair always planned to depart from the show.
'FIXER UPPER' ENDING AFTER SEASON 5
"As far as I've known, they've always planned on stepping out to make sure their kids got to enjoy part of their childhood out of the spotlight," Noh said. "Their ability to know when it's time to step out and move into a new part of their lives is a testament to what amazing people they are."
The Gaineses announced on their website on September 26th that their program would be coming to an end.
"It is with both sadness and expectation that we share the news that Season 5 of 'Fixer Upper' will be our last," they wrote. "While we are confident that this is the right choice for us, it has for sure not been an easy one to come to terms with... How bittersweet to say goodbye to the very thing that introduced us all in the first place. We will forever be thankful for HGTV and this opportunity of a lifetime. We are also thankful to our production company, High Noon Entertainment, and our amazing producers and crew on the ground here in Waco."