Cheryl Hines talks about her relationship with her 'three husbands'
NEWYou can now listen to Fox News articles!
Cheryl Hines is getting candid about the unique dynamic she has with three very important men in her life.
In a new interview with Closer Weekly, the "Curb Your Enthusiasm" actress opens up about how she remains close with current husband, Robert F. Kennedy Jr., ex-husband, Paul Young, and TV husband, Larry David.
"Larry David was my first husband because when I started doing 'Curb Your Enthusiasm,' I was single and had never been married before," she joked. "Then I married Paul Young, and then I married Robert F. Kennedy Jr."
She married Kennedy four years after her relationship with Young ended, but Hines said she and Young are still close – to the point where they work together. Paul is a producer on Hines' new show, "This Close," which is set to air on Sundance Now.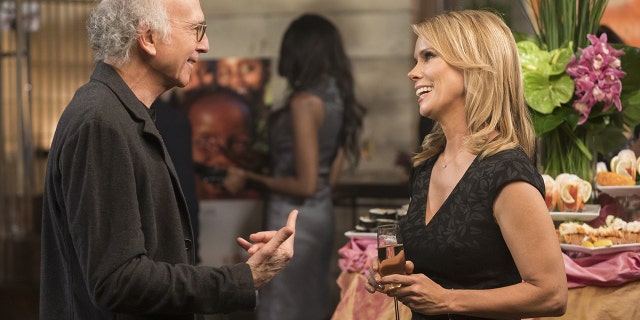 "When I got a star on Hollywood Boulevard [in 2014], all three of them were in the front row," Hines gushed.
She then went on to explain how even her agent pokes fun at her relationships.
"My agent's always like, 'That's a sitcom, Cheryl!'"
Kennedy and Hines have been married for four years, and ever since the two wed, Hines explained how it's been inspiring to meet the people Kennedy and his famous family have impacted.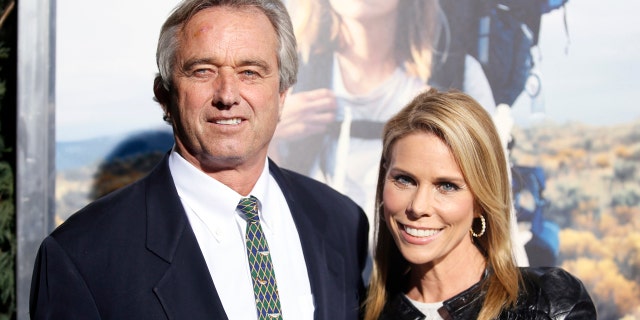 "Someone will come up to Bobby basically in tears and say, 'What you and your family have done for our country and human rights and democracy has been so important to me and my family,'" she said.
Hines joked that compared to her husband, she is just another TV star.
"Then two minutes later, someone will come up to me and say, 'I remember that time on 'Curb Your Enthusiasm' when you had diarrhea in the car wash, and it really made us laugh.'"
But despite their differences, Hines said that the two have enough in common for a happy marriage.
"It's nice because we both understand — I hate to use the word fame, but just being a recognizable person," she explained. "If one person is recognizable and the other isn't, it can be a tough balance, but it's nice that we're recognized for different things."