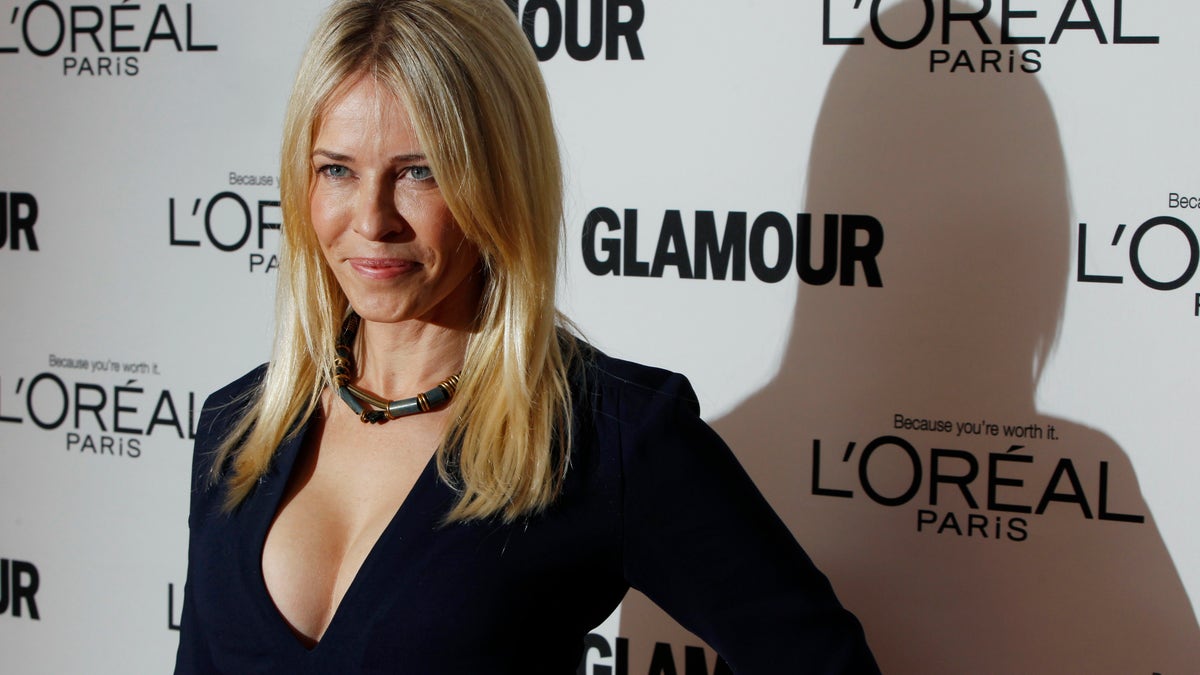 When powerful music manager Irving Azoff in October joined the team of comedian/talk show host Chelsea Handler, the announcement stated the duo's intentions.

"The host of E!'s top rated late night show, 'Chelsea Lately,' Handler is busy positioning herself for life after her current contract expires at the end of 2014," it read. That "positioning" has featured exploratory meeting with production companies and other cable networks. It also has included pointed comments dropped by Handler about her dissatisfaction with E!, recently referring to the network a "a sad, sad place to live" and "a failure" on "The Howard Stern Show."
Now, after weeks of speculation that the Handler was plotting an exit, Azoff has told The Hollywood Reporter that Handler indeed "intends to leave" when her contract expires at the end of the year. Theoretically, that could be posturing, which is part of any renegotiation where the stakes are this high, but given the fact that Handler specifically hired Asoff to plan her life post-E! and that the rift between the her and E! appears to run pretty deep, the intention appears to be real.
Related: Chelsea Handler: Crankiest Talk Show Guest Ever?
E!, which went through bruising renegotiations with Handler the last time around, would not discuss her future. "Chelsea has nine months left on her contract and E! will not comment on the future of 'Chelsea Lately' at this time," the network said in a statement. That last contentious renegotiation was completed in 2011, more than a year before Handler's previous contract was to expire, and resulted in a $25 million two-year extension. In addition to "Chelsea Lately," Handler's Borderline Amazing Productions also produces a weekly E! show starring "Chelsea Lately" regular Ross Matthews. The company used to have "Chelsea Lately" companion "After Lately," with the network now exploring pop culture-themed "After Party" for the 11:30 p.m. slot. (Of course, if that project gets a green light and "Chelsea Lately" goes away, it could be slotted at 11 p.m.)
"Chelsea Lately" was developed and launched by the previous E! regime led by Ted Harbert when the network was still part of Comcast. Her previous renewal was one of E!'s first deals after the network became part of NBCUniversal at the beginning of 2011. Soon after that,
"Chelsea Lately" was moved into a bigger space, taking over Studio 1 on the Universal lot, which had just underwent a $50 million renovation to house "The Tonight Show with Conan O'Brien" for its nine-month run.
"Chelsea Lately's" ratings have slid lately. Between 2010, the year before her last renegotiation with E!, and 2013, the show's viewership has dropped 32% to 572,000, though Handler has been blaming E!'s primetime performance for the decline. Still, "Chelsea Lately" has been part of E!'s legacy and the first successful traditional late-night talker to launch outside of the broadcast networks. (Comedy Central's "The Daily Show" had been framed more like a fake news telecast, gradually expanding its talk show quotient.) Unlike "The Tonight Show," "Late Night" or "The Daily Show," which are established franchises that have gone through multiple hosts, "Chelsea Lately" and TBS' "Conan" are built around the hosts, carry their names and are produced by them, making it impossible for the shows to continue if the hosts leave, as would be the case with Handler, who can shop "Chelsea Lately" elsewhere.
Here is what Azoff said when he officially began representing Handler in October after a stint in an unofficial advisory capacity. (He also serves an advisor to Borderline Amazing): "She is an original and there's no one else like her in comedy and on television. She can be a total bitch, but I've dealt with a lot of those before. Chelsea is damn good at what she does and has an undeniably strong brand. She and the guys have exciting ideas for the future of her career and production company."