Charlie Sheen's Sobriety Questioned by Steve-O After Party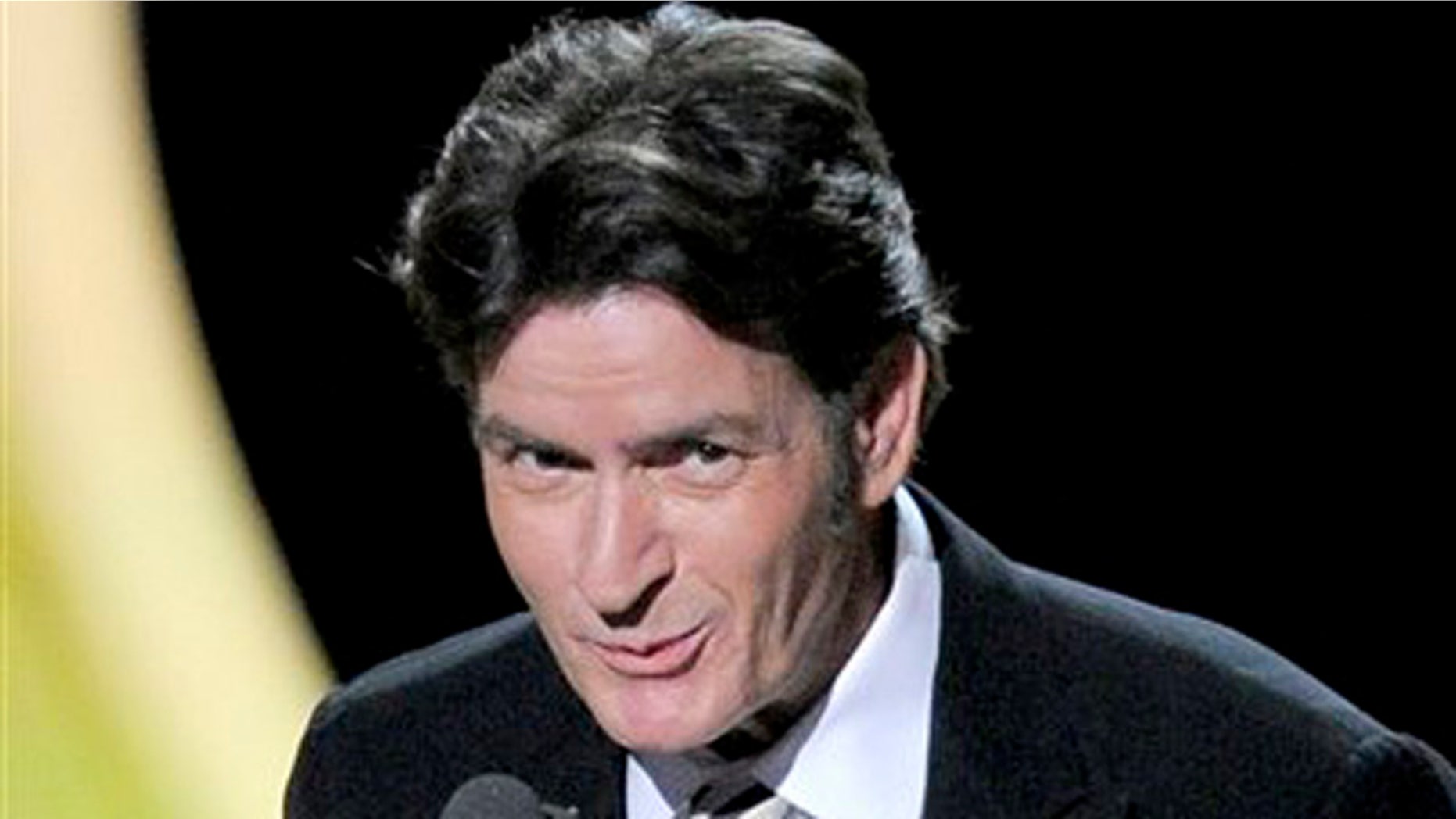 Charlie Sheen did a good job being Mr. Nice Guy during the Emmys telecast this past Sunday, and he's managed to stay out of the headlines for any raucous acts over recent weeks.
But according to at least one other entertainment industry personality, he may not have changed all that much.
"I shouldn't say I know anything, but I don't think so, no," Steve-O, who himself battled addiction, told Zap2it this week when asked whether Sheen is sober. "But it is what it is. I try to stay off my soapbox."
The "Jackass" star partied with the Emmy-winning actor on Monday evening to celebrate the airing of Comedy Central's highly-anticipated "Charlie Sheen Roast," and tweeted a picture with him accompanied by the caption: "I believe I'm at the most expensive crack house on the planet."
The photograph, featuring a thin-looking, smiley Sheen, prompted hundreds of fans to weigh in on the troubled actor's health online.
"What's in Charlie's teeth?" questioned one person, "Charlie looks sooo old," commented another, while others responded to the picture with such things as "it's just sad, Charlie totally looks like a junkie" and "won't be long before he does a Winehouse."
Dr. Sack, who runs the Malibu-based Promises Rehab Center, but does not treat Sheen, said that weight loss and teeth problems can be a result of continued substance abuse.
"Weight loss is common with addictions although the cause differs from drug to drug. For example, alcohol has calories but very little nutritional value and so people lose weight and become malnourished. Stimulants like methamphetamine and cocaine directly suppress appetite through a neuropeptide in the hypothalamus that regulates appetite," Sack said. "Neglect of basic dental hygiene is common and contributes to gum disease. Stimulants are vasoconstrictors that over time deprive the teeth and gums of a normal blood supply.  This problem is made worse if people smoke cigarettes (which addicts are much more likely to do) since nicotine is also a vasoconstrictor."
A rep for Sheen did not respond to a request for comment.
Sheen's oddly civilized behavior in recent weeks (he issued an apology to his "Two-and-a-Half Men" team at the Emmy's on Sunday night and advocated support for replacement Ashton Kutcher) has many questioning its authenticity.
According to multiple reports, the fired sitcom star is putting on his best front as he is in negotiations with Warner Bros. over his termination settlement, and also prepping for his new show on TBS. Sheen's syndication profits from "Two and a Half Men" could potentially add up to $100 million in the next seven to 10 years, and he's already owed $25 million for the episodes previously shot.