Charlie Sheen Found Naked in Trashed Hotel Room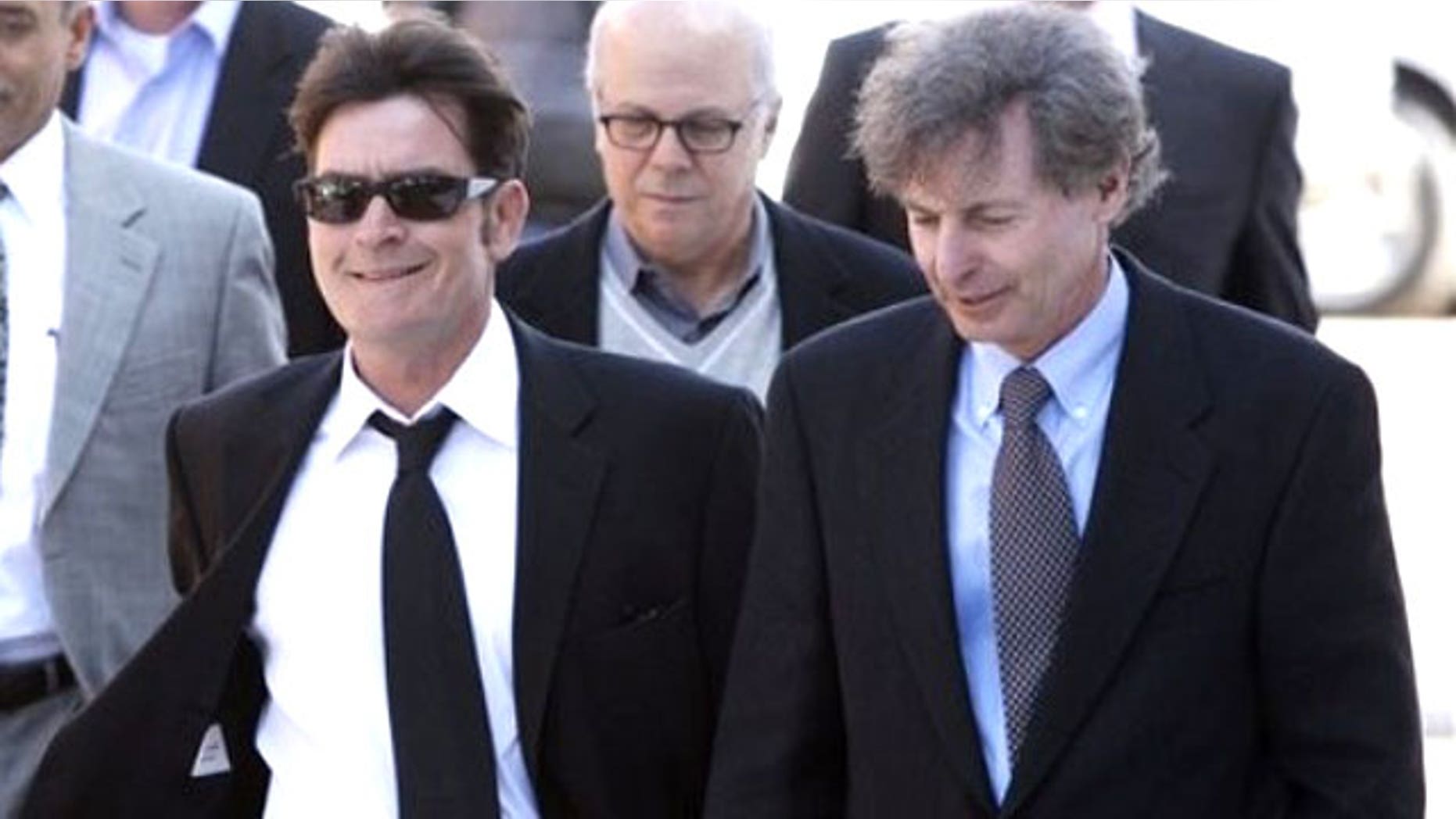 Charlie Sheen had a very, very bad night.
Police were called to The Plaza Hotel in New York City just after 2 a.m. Tuesday where they found a highly intoxicated and naked Charlie Sheen amid a trashed hotel suite, the New York Post reported.
Hotel security called 911 after finding tables and chairs that had been thrown around the room, sources told the Post.
Another source told RadarOnline.com that Sheen was with a prostitute, and that she was taking cocaine with the actor.
"Charlie was back to being Charlie and had a hooker," the source said.
Sheen was once a regular client of convicted Hollywood madame Heidi Fleiss.
Sheen's rep told FOX411.com that Sheen "had an adverse allergic reaction to some medication and was taken to the hospital."
His publicist tells the Associated Press that Sheen has been discharged from a New York City hospital and is now heading back to Los Angeles.
Sheen was taken to the hospital along with his ex-wife Denise Richards, who was staying at the same hotel in a separate room.
Sheen told police he had been "out partying" Monday night, sources told the Post. After he returned to his room with an unidentified woman, he noticed his wallet was missing, causing him to fly into a rage, sources told the Post.
The actor's ex was reportedly in town to promote her series "Blue Mountain State." Sheen, Richards and their children were spotted out and about in New York City last weekend, including a Broadway performance of "Mary Poppins."
Her two children were reportedly staying with Richards in her room. It is unclear if they accompanied the couple to the hospital.
Sheen currently stars on the CBS sitcom "Two and Half Men." He was arrested in Aspen, Colorado last year after an altercation with his then-wife Brooke Mueller, in which she called 911 saying that he had threatened her with a knife.
Sheen has two children with Richards, and two with Mueller.