Charlie Sheen calls for 'Two and a Half Men' revival following 'Roseanne' cancellation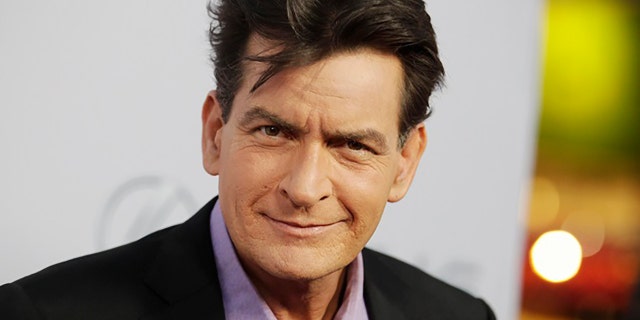 With the controversial cancellation of "Roseanne" at the forefront of everyone's minds, Charlie Sheen is trying to parlay the loss of one TV show with the revival of another.
On Tuesday, ABC Entertainment president Channing Dungey told Fox News that the network was pulling the plug on "Roseanne" getting a second season after some incredibly inflammatory remarks Roseanne Barr made on Twitter. Sheen took the opportunity to call for a return of his previously successful sitcom "Two and a Half Men."
"Adios Roseanne! Good riddance hashtag NOT Winning. The runway is now clear for OUR reboot. #CharlieHarperReturns," Sheen tweeted along with an image of a script for the series.
As fans of the series know, it ran from 2003 to 2012. It ran for 12 seasons, but Sheen was famously fired from the series after Season 7 following a slew of bad publicity similar to that which Barr is getting now. "Men" was an immensely popular show, though, and continued on with Ashton Kutcher replacing Sheen alongside costar John Cryer, who had his own thoughts on Sheen's revival idea.
"What could go wrong?" he wrote along with a retweet of Sheen's post.
While calling for the revival of a show to replace "Roseanne" may seem opportunistic, Sheen was hardly the only one to take advantage of the ABC revival's bad press.
Bryan Fuller called on the Network to bring back his fan-beloved, but short-lived, series "Pushing Daisies." The show focused on a pie-maker with the power to bring people back from the dead upon touching them, to be brought back.
"Alex Inc." star Zach Braff, who previously starred on the NBC-turned-ABC sitcom "Scrubs" posted his lamentations that he lost his show despite not having a racism scandal as well.