Chad Johnson Arrested For Violating Parole In Connection To Divorce Case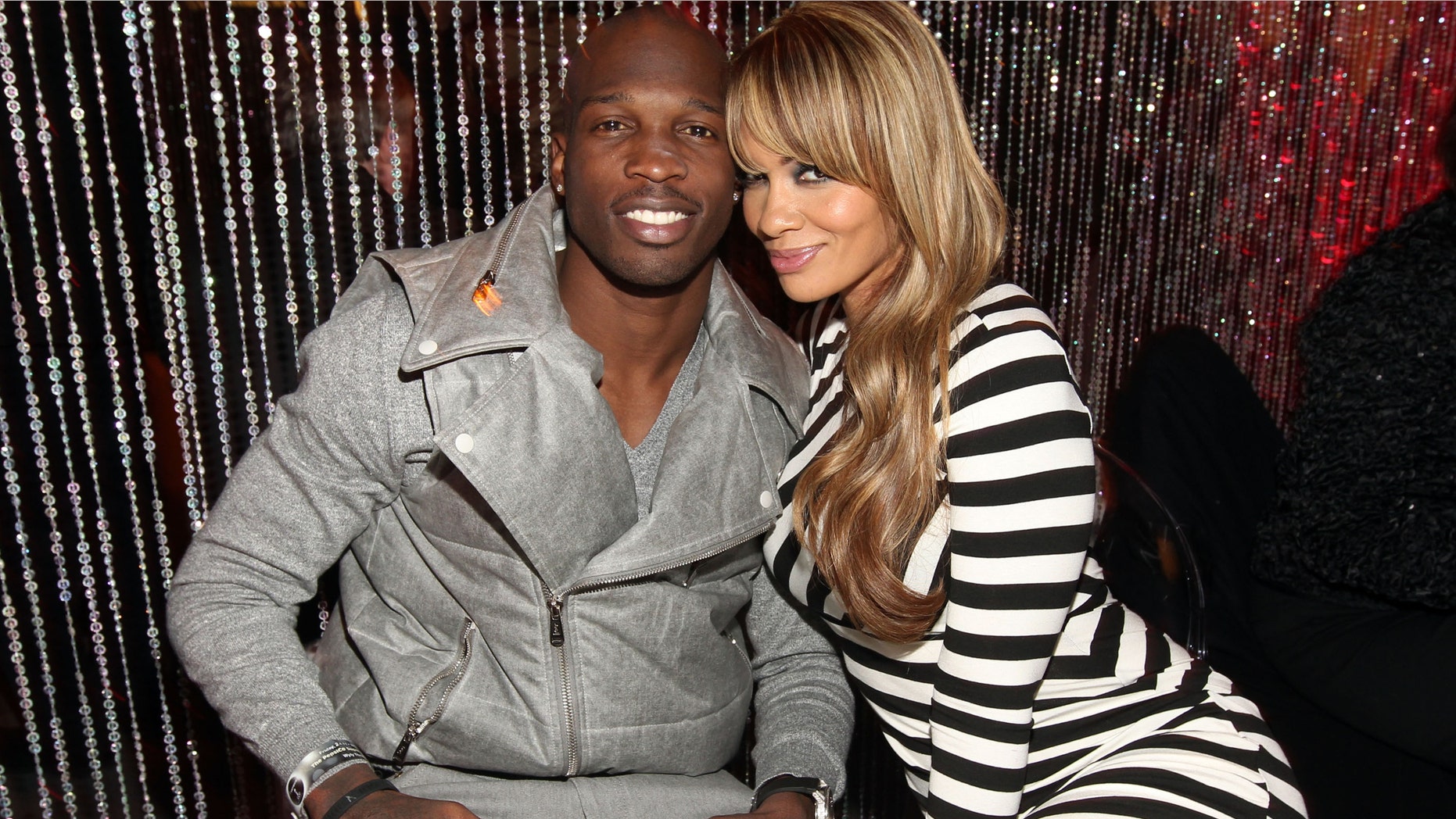 It looks like Evelyn Lozada is one the one getting the last laugh when it comes to her failed marriage with Chad "Ochocinco" Johnson.
On Monday, the former NFL wide receiver was arrested on charges that he violated probation stemming from an altercation with his now ex-wife, the gorgeous Lozada.
A Broward County judge in Florida ordered Johnson dispatched to jail until he posts a $1,000 bond. Another hearing is set for June 3.
An arrest warrant was issued earlier this month when Johnson failed to meet his probation officer.
The six-time Pro Bowl player, formerly known as Chad Ochocinco, is serving a year of probation after Lozada said he head-butted her during an argument last August.
Johnson was released by the Miami Dolphins after the incident, which culminated with Lozada quickly filing for divorce saying her marriage was "irretrievably broken."
The two married on July 4th and the wedding was filmed for a reality series that was since canned.
The supposed divorce filing came after the newlyweds got into a fight that landed Johnson in jail and Lozada with a three-inch gash on her forehead.
Johnson was officially charged with misdemeanor battery for supposedly head-butting Lozada after she allegedly confronted him after finding a receipt for a box of condoms in his vehicle.
The couple's marriage lasted less time than Kim Kardashian's infamous 72-day marriage.
Based on reporting by The Associated Press.
Follow us on twitter.com/foxnewslatino
Like us at facebook.com/foxnewslatino