Celine Dion: My husband wants to die in my arms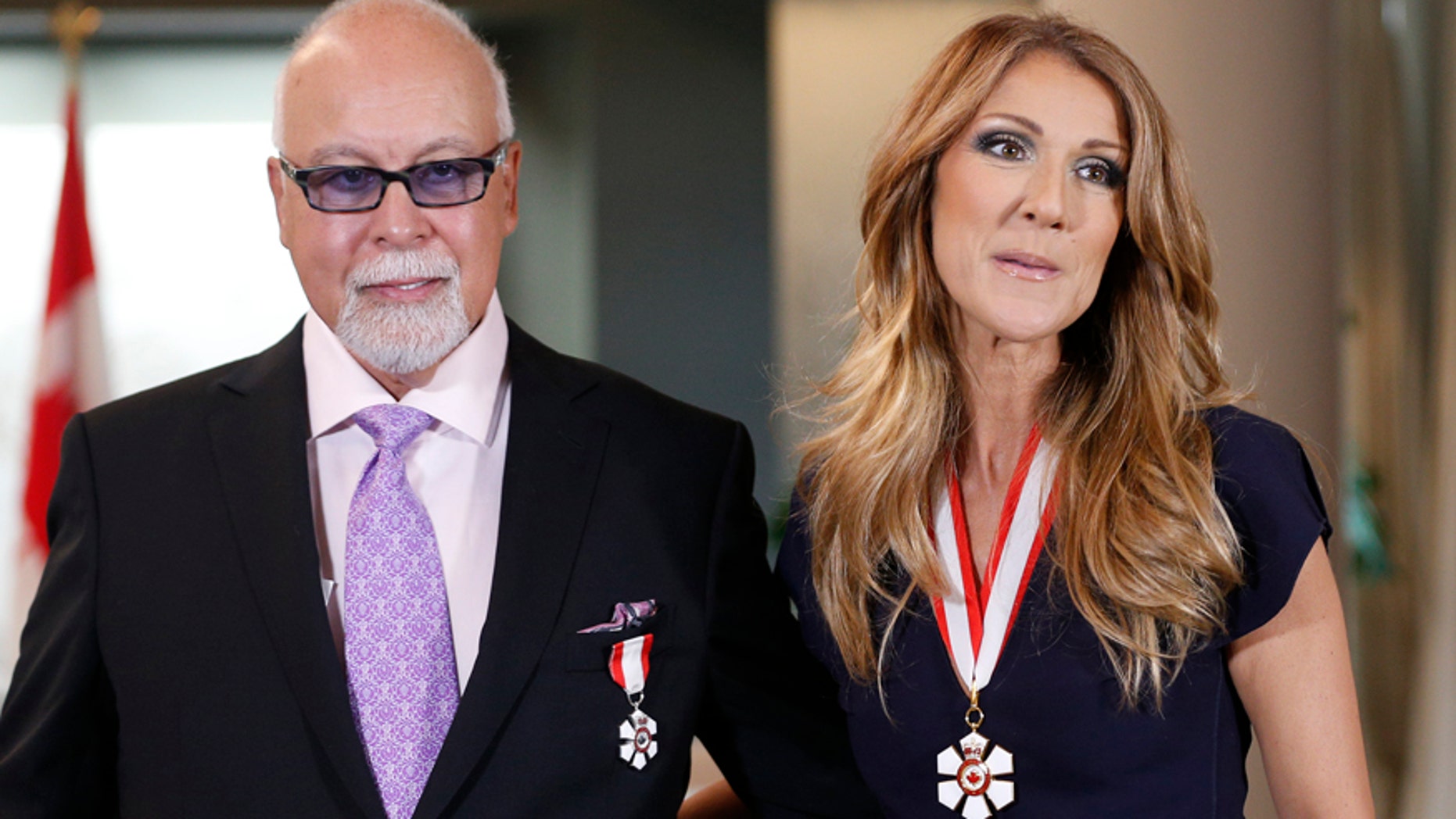 Celine Dion's cancer-stricken husband doesn't know how much time he has left, but knows he wants to die in her arms.
Dion's husband, René Angélil, suffers from throat cancer and has been fed intravenously for two years. The 47-year-old singer famously took a break from her Las Vegas residency at Caesars Palace in 2014 to care for Angélil — and this Thursday, she will make a triumphant return to the stage.
"That first show, it will be fragile," the "My Heart Will Go On" singer recently told USA Today. "There will be moments. Of emptiness, laughter, awkwardness, tearing up. But that's the point of coming back — otherwise, I just release an album."
Dion added that it's unclear if Angélil, 73, will be well enough to attend Thursday's show.
"We have asked [doctors] many times, how long does he have, three weeks, three months? René wants to know," the mother of three said. "But they say they don't know."
While the couple of 21 years has had those difficult conversations, she added that "sometimes he just wants me to enter into a different place with him."
"I'll say, 'You're scared? I understand. Talk to me about it,'" she continued. "And René says to me, 'I want to die in your arms.' OK, fine, I'll be there, you'll die in my arms."
Despite her husband's failing health, Dion says her biggest job is to make it clear that in the end, everyone will be fine. "I'll take care of our kids," she said. "You'll watch us from another spot."
She continued, "When you see someone who is fighting so hard, it has a big impact on you. You have two choices. You look at your husband who's very sick and you can't help and it kills you. Or you look at your husband that's sick and you say, 'I got you. I got it. I'm here. It's going to be just fine.'"
"You can have your shaking knees at the end, but when someone you love falls and needs help, it's not time to cry. Afterwards, sure. But not yet."
This article originally appeared in the New York Post.