Celebrity psychic Sylvia Browne dies at age 77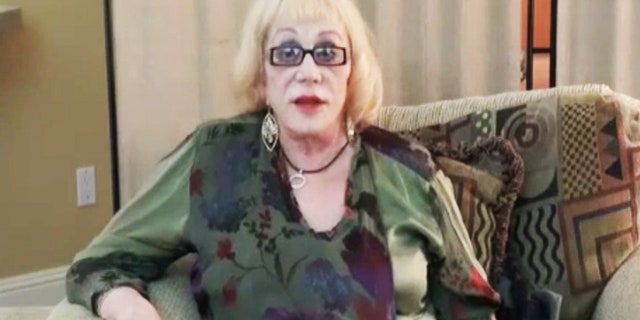 Celebrity psychic Sylvia Browne, famous for her appearances on shows like "Unsolved Mysteries" and "Montel," died on Wednesday at the age of 77, according to her website.
No cause of death was given.
"A beacon that shined for so many was extinguished today, but its brightness was relit and will now shine forever for many of us from above," Montel Williams said in a statement on the site. "I, like so many of you, lost a friend today. But, as has been for the last 20 years, she'll always remain a part of me. My thoughts and prayers go out to Sylvia's family in this time of loss."
A message on Browne's Sylvia's Facebook page read: "Sylvia graduated today. She was surrounded by family and friends. What a legacy. She shared so much. We will carry on her knowledge with hypnosis and Journey of the Soul and her many books. What a great party they must be having on the Other Side. Bless everyone."
Browne published more than 50 books, 22 of them appearing on the New York Times Bestsellers List. She was also consulted in several missing persons cases over the years, and was often criticized for her predictions, including one involving Cleveland kidnapping victim Amanda Berry. Browne told Berry's mother she was dead, when in fact Berry had been held prisoner by Ariel Castro for 10 years before being found alive last May.
Browne grew up in Kansas City, Mo. before moving to California in 1964. In 1974, she founded the Nirvana Foundation for Psychic Research,and in 1986, she formed the nonprofit organization, Society of Novus Spiritus.
Browne's survivors include her husband, Michael Ulery; sons Christopher and Paul Dufresne; three grandchildren, Angelia, Jeffrey, and William; and a sister, Sharon Bortolussi, according to her website.