Casper Smart: JLO Penis Tat is 'Very False'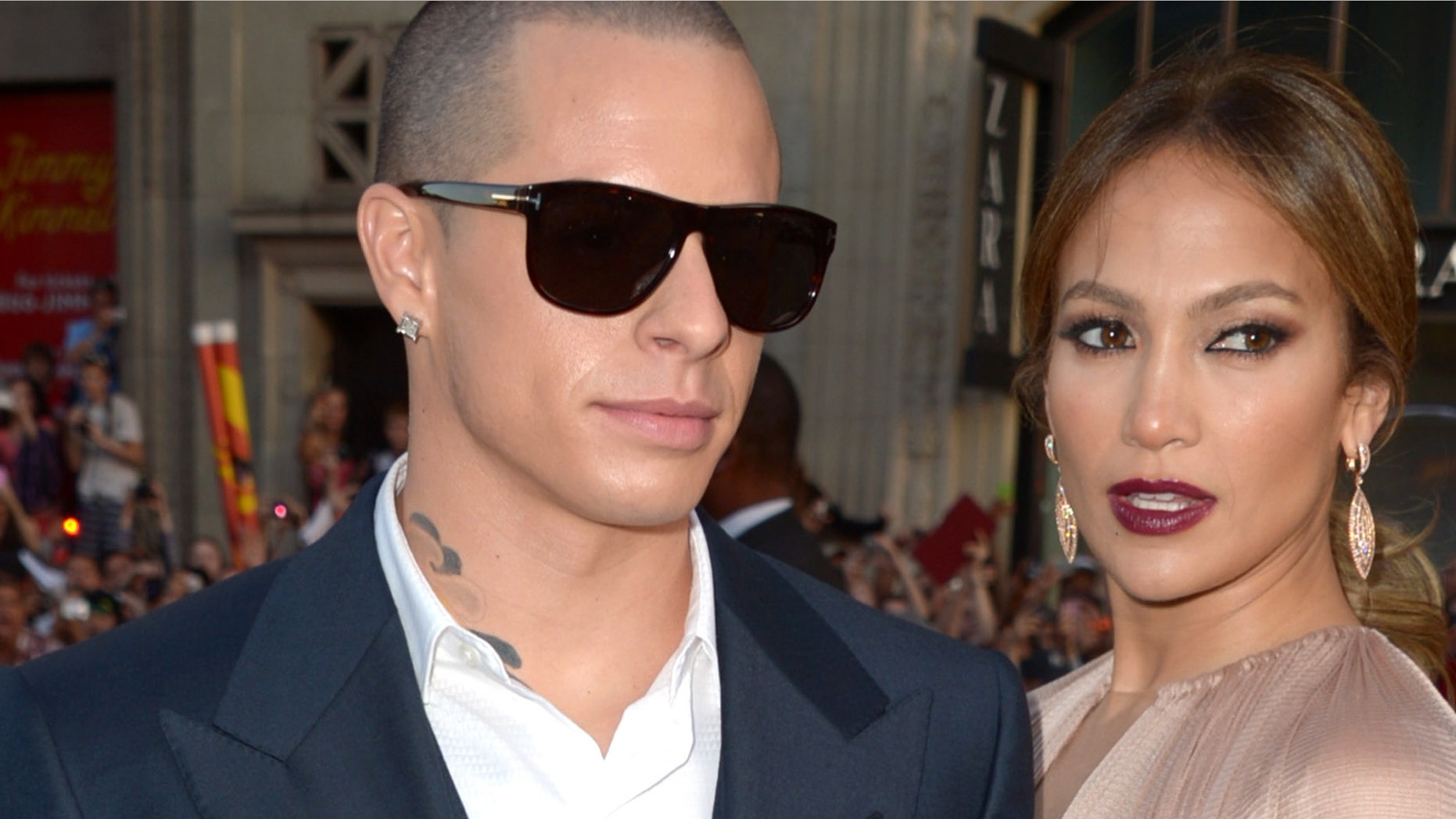 Jennifer Lopez's man Casper Smart loves ink but admits he hasn't inked JLO's name anywhere near his Johnson.
Smart, 24, who's been dating Lopez since last fall, reportedly got a tattoo near his erogenous zone to show his love for JLO.
So is the rumor true or false? Smart says it's not true.
In a re-tweet to one of JLO's fans, Monica Lopez, Smart said the tattoo rumors are "Very false."
According to the New York Post,  a source has come forth with details of Smart's new body art.
"Jennifer thinks Casper's tattoos are sexy, but this one is her favorite, for obvious reasons," said the source. "She loves it, and she loves him."
Both JLO and Smart have kept mum about Smart's purported new ink.
But Smart is not the only one to permanently have Lopez's name on him.
Lopez's ex-husband, Salsa crooner Marc Anthony, also wore a tattoo of Lopez's name, yet recently the singer memorialized his new love, Venezuelan model Shannon de Lima, with a new tattoo over his "Jennifer"  wrist tat.
Guess Marc is really moving on.
Entertainment site TMZ  reported that the Salsa superstar got a tattoo of the Statue of Liberty on his right wrist in a tribute to Lima since he says she "freed" him from his past.
Still, there seems to be no bad blood between Smart and Marc Anthony, at least from Smart's end.
Smart took to openly congratulating Marc Anthony for his performance with ex-wife Jennifer Lopez on the finale of their reality competition "Q'Viva The Chosen."
"WOW.... Just watched @QVIVA .So much pride & passion I loved it!" Smart tweeted. "Congrats @JLo #JamieKing & @marcanthony on an #Amazing show & performance!"