Casey Kasem's children reportedly prevented from visiting sick father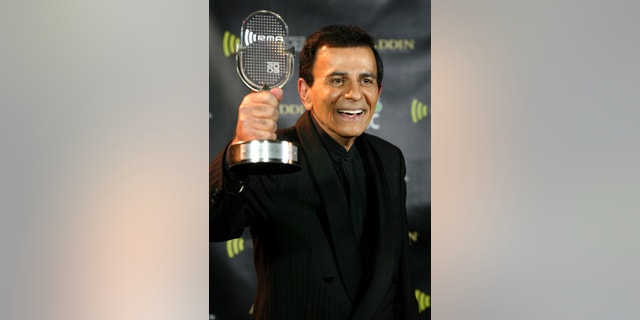 Casey Kasem's children are in a battle with their stepmother, who has reportedly refused to let them visit their sick father, according to the New York Daily News.
Kasem, who suffers from advanced Parkinson's disease, has been living in his Holmby Hills, Calif., home, where the children have not been allowed to visit. "My dad is very sick, and we have been completely shut off from him for the last three months," his daughter Kerri said. "There is no money issue here, we just want to see our dad. We love him, and everyone knows his kids and grandkids are a source of joy for him."
Celebrities who've survived scandal
Kerri says the blame lies with Kasem's second wife, Jean, who called the cops on her and the rest of the legendary DJ's children from his first marriage, Julie and Mike, when they staged a protest outside of their father's home. "Look, people fight and they don't like each other, and that's fine," she said. "But it's cruel to keep us from seeing our dad. We don't want any money from Jean. We don't care about that. We were raised well, and we support ourselves."
Click here for more from TVGuide.com