Casey Anthony trial investigator blames relentless media circus, Florida's 'Sunshine Law' for lack of justice in new docu-series
NEWYou can now listen to Fox News articles!
Jim Clemente is still haunted by the 2008 death of Caylee Anthony, a 2-year-old girl who went missing for six months before her remains were found in a wooded area near her family's Orlando home.
The retired FBI supervisory special agent and profiler teamed up with former New Scotland Yard criminal behavioral analyst Laura Richards to create a docu-series about it on Oxygen.
"The Case of: Caylee Anthony," they explained, looks to put a new lens on the infamous case and present fresh theories on what may have happened.
The pair combed over original investigative files, consulted with forensic experts, tracked down witnesses and spoke with people associated with the case.
The child was reportedly last seen on June 16, 2008, and was first reported missing by her grandmother on July 15. The following day, Anthony's mother, Casey, was arrested on charges of child neglect. She told police at the time that her child had disappeared with a babysitter.
It wouldn't be until Dec. 11 that a utility worker found skeletal remains that were later determined to be Anthony's.
In the 2011 trial, experts testified that air samples indicated that decaying human remains had been present in Casey's trunk.
While the prosecutors proved Casey, the prime suspect, was a liar, they couldn't convince the jury she was a murderer. The government failed to establish how Anthony died, and they couldn't find her mother's DNA on the duct tape they said was used to suffocate her.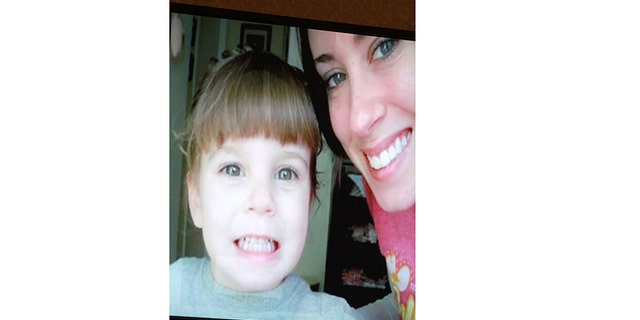 After a trial of a month and a half, the jury took less than 11 hours to find Casey not guilty of first-degree murder, aggravated manslaughter and aggravated child abuse.
Clemente told Fox News he believed the fierce media scrutiny surrounding the trial was partly to blame for the reason why Anthony's killer was never convicted.
"Caylee is this beautiful young girl who loses her life and is basically forgotten because most of the media made it about the trial and her mother and not about the fact that this little girl lost her life," he explained.
"I do think it did [impact the case]. And also, one of the most difficult things to do is prove a murder when you don't have a definitive cause of death. And because of that, I think the jury had questions that amounted to a reasonable doubt. I think that's one of the things that went wrong in this case."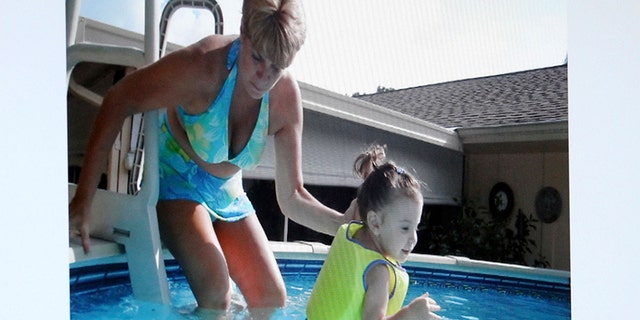 Clemente also pointed out Florida's "Sunshine Law" provided the public access to evidence, video footage and investigative footage for anyone curious about the case.
This, he insisted, only fired up media interest and tainted the opinions of potential jurors before the trial even began.
"The prosecutor, whenever they turn over evidence to the defense, also has to turn it to the media," he explained. "And therefore, it's put out to the public. So the public then sees everything that the defense sees. And because of that, it makes it very difficult for the prosecutor to sort of come up with new evidence for trial because it's already been out there.
"And when you're picking your jury? The jury is in the public. They've already been exposed to this information and they can only be put on the jury if they have not already formed an opinion about the guilt of the defendant. Therefore, the jury pool that they could select from is going to be of people who've already seen the evidence and haven't formed an opinion. That sounds like a jury that's not going to convict."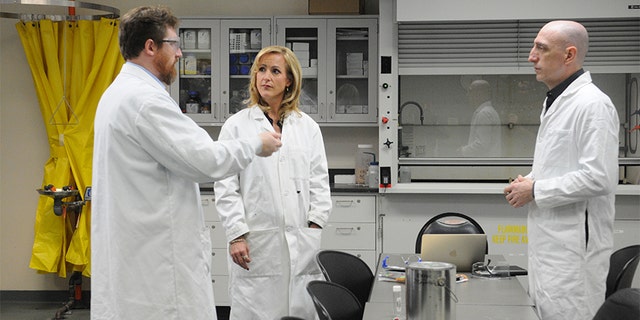 During the trial investigation, detectives claimed they found traces of the liquid in Casey's trunk. Trial testimony also revealed there were computer searches for "how to make chloroform" on the family computer.
Clemente and Richards consulted with Dr. Kenyon Evans-Nguyen, a professor of chemistry and forensic toxicology at the University of Tampa. They concluded it's very unlikely Casey could have made her own chloroform successfully due to its complicated recipe.
"One of the things that we discovered was that chloroform has never actually been used on somebody against their will as a murder weapon," said Clemente. "We couldn't uncover one single case of that. Although it's in the movies and popular culture.
"But in practice? It's very rarely if ever used, in that way. And because of that, it just minimizes the chance of that actually being the murder weapon or a murder weapon in this case. The fact is they were never able to really prove how Caylee died."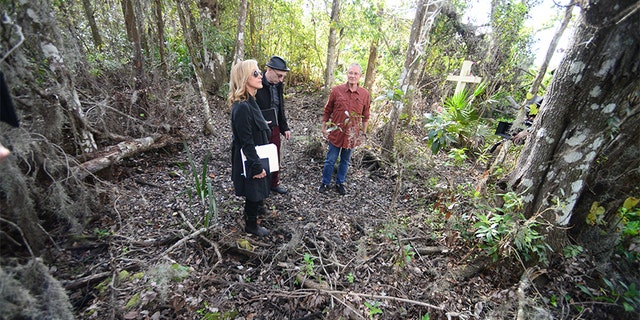 Utility worker Roy Kronk, who found the toddler's remains, told "Good Morning America" in 2009 he called authorities three times in mid-August after he spotted a suspicious bag in a watery area just off the road.
He admitted to warning police that the area was infested with snakes, which he believed at that the time could have hindered the investigator's search.
Police confirmed they search the area in August, but it was under water at the time.
Clemente found the whole story "bizarre."
"Caylee's body could have been found months earlier," he said. "… [Kronk] made phone calls, but he never got the police to follow-up. In the end, her body wasn't discovered until five-six months later. This murder is still a mystery because not only because of the delayed discovery of the remains… [but] the person who called in was not really taken seriously.
All those things together conspire to make it very difficult for investigators to come up with a certain cause of death. And therefore, it just made this case a much more difficult one to try than it would have been had her remains been discovered right away."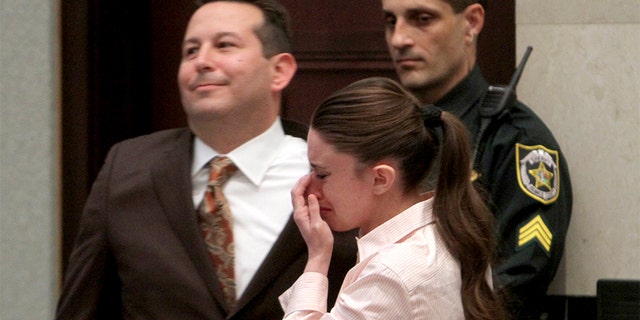 Casey was convicted in 2011 of four counts of lying to police. Two of those counts were later dropped. She served about three years in prison while awaiting trial.
In 2017, Casey told the Associated Press she admitted to lying to police and former Circuit Judge Belvin Perry Jr., who presided at the trial, theorized that Casey may have killed Anthony accidentally when she was using chloroform to calm her.
Meanwhile, the Florida Department of Children and Families concluded Casey was responsible for her daughter's death because of her "actions or the lack of actions… ultimately resulted or contributed in the death of the child."
Clemente said he's still surprised by Caylee's seemingly normal upbringing, despite her mother's reputation.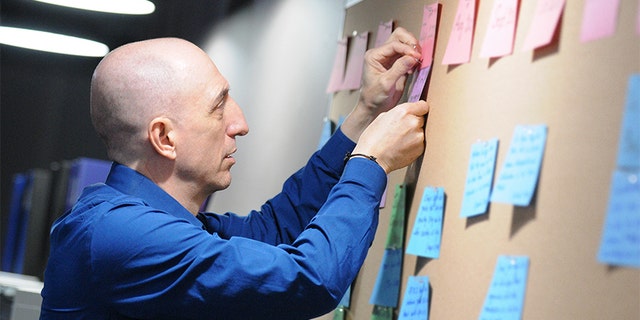 "I'm an expert in false allegations of child abduction and in most of those cases that I worked, the victims had very, very difficult lives," said Clemente. "They were mistreated. They were not cared for. But Caylee was very well cared for. She lived in a loving environment and she was a very happy child. She was outgoing. She had a real personality, even though she was so young.
"[Casey's] friends and the people that saw her with Caylee said she was a doting mother. That she really cared about her. That she took care of her. She was teaching her Spanish. She would play music with her. She would play games with her. It's really remarkable because that's not how she was painted in most of the media… She's not by any stretch of the imagination an experienced criminal."
Clemente said the docu-series will offer a different perspective on Anthony's life and what really went wrong at the trial. But more importantly, he hopes that Anthony eventually gets the justice she deserves.
"My most important goal is I want people to understand… Caylee Anthony was the poor 2-year-old girl who lost her life," said Clemente. "She's the person we should be focusing on. She's the one whose voice got taken away. And we want people to remember her. And we want people to learn so that they can help protect little kids like her."
"The Case Of: Caylee Anthony" continues Monday at 8 p.m. on Oxygen. The Associated Press contributed to this report.