Casey Affleck won't present best actress award at Oscars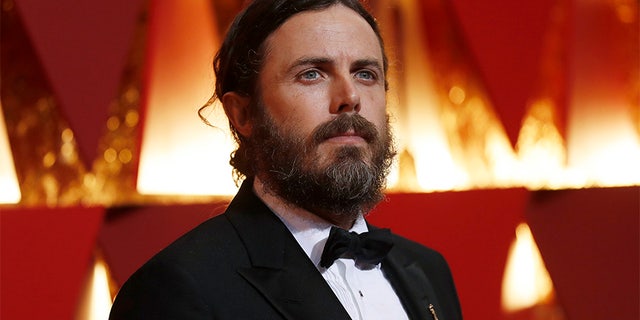 Casey Affleck has withdrawn from presenting the best actress award at this year's Oscars, Fox News has learned.
A rep for the 42-year-old actor/director confirmed Affleck won't be attending the televised ceremony.
The news comes after increased scrutiny over years-old accusations against Affleck that stem from his alleged inappropriate behavior on the set of his documentary "I'm Still Here." The criticism of Affleck resurfaced as more and more women in Hollywood began speaking out about sexual harassment and assault.

The younger brother of fellow actor Ben Affleck was accused of sexual harassment by two women in 2010 who alleged he was sexually inappropriate with them during the making of the film. Both cases were settled for undisclosed amounts, but the allegations have stuck with Affleck.
There was a negative reaction when the star was nominated for – and won – the Academy Award for best actor for "Manchester by the Sea" in 2017. A petition then circulated suggesting Affleck not be allowed to present at this year's Academy Awards though it's tradition at the Oscars for the previous year's best actor winner to present the best actress award.
It's currently unknown who will take Affleck's place at the show.
Despite the accusations, Affleck hasn't struggled to find work in Hollywood. He has a slew of projects in production and post-production since his Oscar win.
The 90th Annual Oscars will televise live on ABC on March 4.