Casey Affleck shouldn't present Oscar's Best Actress Award due to sexual harassment claims, petition says
A director launched an online petition to bar Casey Affleck from presenting the Best Actress award at next year's Academy Awards due to the sexual harassment allegations against him.
Filmmaker Cameron Bossert started the petition following a slew of sexual misconduct allegations against disgraced Hollywood producer Harvey Weinstein, who was booted from the Academy of Motion Pictures Arts and Sciences last month.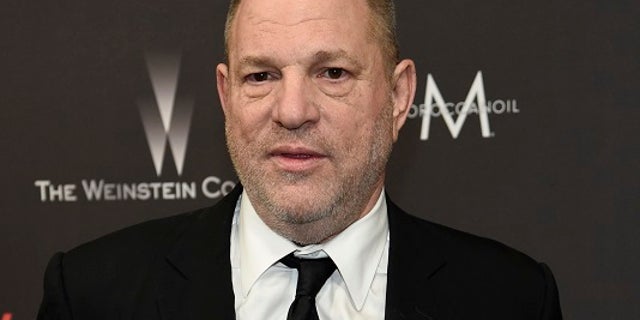 Affleck has been accused of sexual harassment in the past.
As of Thursday morning, Bossert's petition garnered more than 16,000 signatures.
Affleck won the Academy Award for Best Actor last year for his role in "Manchester by the Sea" and as a result he is slated to present the Best Actress award at next year's Oscars as part of a tradition.
However, Bossert called for the Academy to ban Affleck from giving out the award.
COUNTRY MUSIC'S TOP PUBLICIST ACCUSED OF SEXUAL ABUSE BY SINGER DENIES ALLEGATIONS
"Last year despite multiple sexual harassment claims against him, Casey Affleck won the Best Actor award for this role in 'Manchester by the Sea,'" Bossert wrote. "He had been accused of sexual harassment by two women who worked with him on a 2010 documentary."
Affleck faced intense public scrutiny when he won the award after two women filed sexual harassment lawsuits against the actor in 2010 while on the set of the documentary "I'm Still Here" that he directed and co-wrote.
Magdelena Gorka, who worked as a cinematographer on the documentary, alleged Affleck joked that she should engage in sexual relations with a camera assistant, The Wrap reported. She also alleged she woke up to find Affleck in bed next to her wearing just a shirt and underwear while caressing her back.
Amanda White, a producer for the film, alleged Affleck verbally and sexually harassed her and Gorka while on the set, The Guardian reported.
HARVEY WEINSTEIN EXPELLED FROM MOTION PICTURE ACADEMY
Affleck denied all wrongdoing and counter-sued. The cases were settled for an undisclosed amount, The Wrap reported.
"With these credible accusations against him, the Academy should take action and rescind the privilege this year," Bossert said in his petition.