Carrie Underwood: My Faith Is the Reason for My Success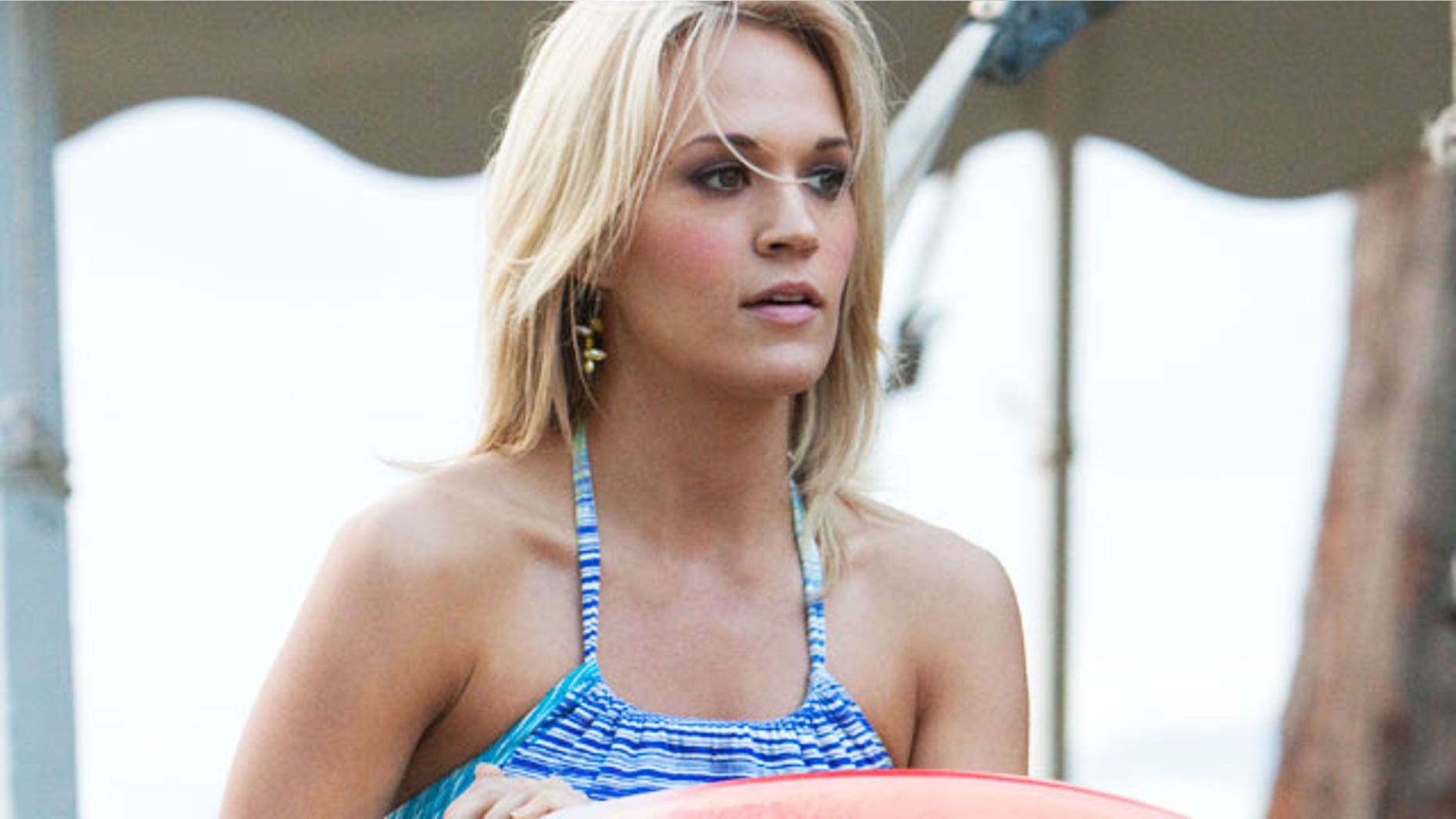 Carrie Underwood is one of the world's most successful country music artists, but she tells us that it isn't only a result of talent and luck. Instead, she credits her strong faith and Christian upbringing for all her life's charms.
"I grew up in church and have a wonderful family that always supported that," Underwood told FOX411's Pop Tarts column. "I grew up going to church camp and reading my bible and having different faith books and movies in my life."
The 28-year-old "American Idol" winner makes her film debut in a supporting role as a spiritual youth counselor alongside Helen Hunt, Dennis Quaid and AnnaSophia Robb in the heartfelt drama "Soul Surfer," based on the true story of American teen surfer Bethany Hamilton's 2003 shark attack and her inspiring journey to get back on the board.
And Underwood hopes that the film will enable American audiences to see the power that faith has in the healing process.
"I hope that it is very clear that the faith in this movie is more than an undertone, and that the reason Bethany got through everything was because of her faith in God," she said.
"It's easy to have faith when things are going great and you're on top of the world – I'm winning, I'm selling, I'm on tour and this is all great! But this story is about having faith when the chips are down and how to deal with that. We can all learn something from Bethany's story, even when the little things in our lives don't go so well, we can take a lesson from her and realize how small that problem really is."
RELATED: Bible Edited Out of Film 'Soul Surfer' to Appeal to Non-Christians, Added Back In
And although the Oklahoma native embraced the new experience of working on a movie set, joining her co-stars between the waves on a surfboard was not an option.
"I enjoy being by the water, but being on the water is scary. I'm a horrible swimmer, I'm a fear of drowning kind of girl," she explained. "But (acting) was a totally new animal for me, it was so different but everyone on the set really helped me along. They were patient and understood I had never been in a movie before and helped me through it."
So it's pretty safe to say this down-home girl has come a long way – but she hasn't forgotten what started it all, and tells us she is greatly immersed in the current season of "Idol."
'American Idol' is the only reason I'm in the music business, period. I had no idea how to get in any other way," she told us.
"I think the season is going really well with the new judges Jennifer Lopez and Steven Tyler, and I feel that Randy really stepped it up. He is a little more honest and blunt and Steven is much more warm and caring than I expected this rocker guy to be," Underwood said. "J.Lo obviously looks very gorgeous and week to week she is more and more opinionated. Everyone is figuring out their roles and it's a good crop of contestants."
Professional life aside, Underwood is happily married to pro-hockey player Mike Fisher (who traded to the Nashville Predators after eleven years with the Ottawa Senators to be closer to his wife's side) .But she tells us has no plans to procreate just yet – and she's even wearing tighter clothes in an effort to squash potential baby rumors.
"We just got married, we haven't even been married a year yet and I just want to be married for a little while, but it does make me choose my wardrobe a little differently because if I wear something a little baggier, I'm like, 'Nope! People are going to think I'm hiding something so I better not wear that!'" Underwood said. "I don't want people assuming I am until I am. I'm 28, we don't need to have kids now. We have plenty of time."
Underwood also insisted that her off-stage existence tucked away in Nashville, Tenn. is far from the uptight world of glitzy Hollywood.
"I live a boring life away from what you see me on camera doing, I'm just the most normal person on the universe. I'm a wife, a mother to my doggies, I'm a maid, I clean the house, I'm pretty boring. We don't ever go out to eat, we don't do anything," she added. "As Carrie the person, I wander around in sweatpants, and when I have to be 'Carrie Underwood' I have to look (dressed up.) It's like a big personality, if I look like this, and always wear makeup; my friends would be like, 'What are you doing? We're going to TGI Friday's, what's up with this?'"