Carrie Fisher's daughter dons Princess Leia-style buns for first pitch at Dodgers game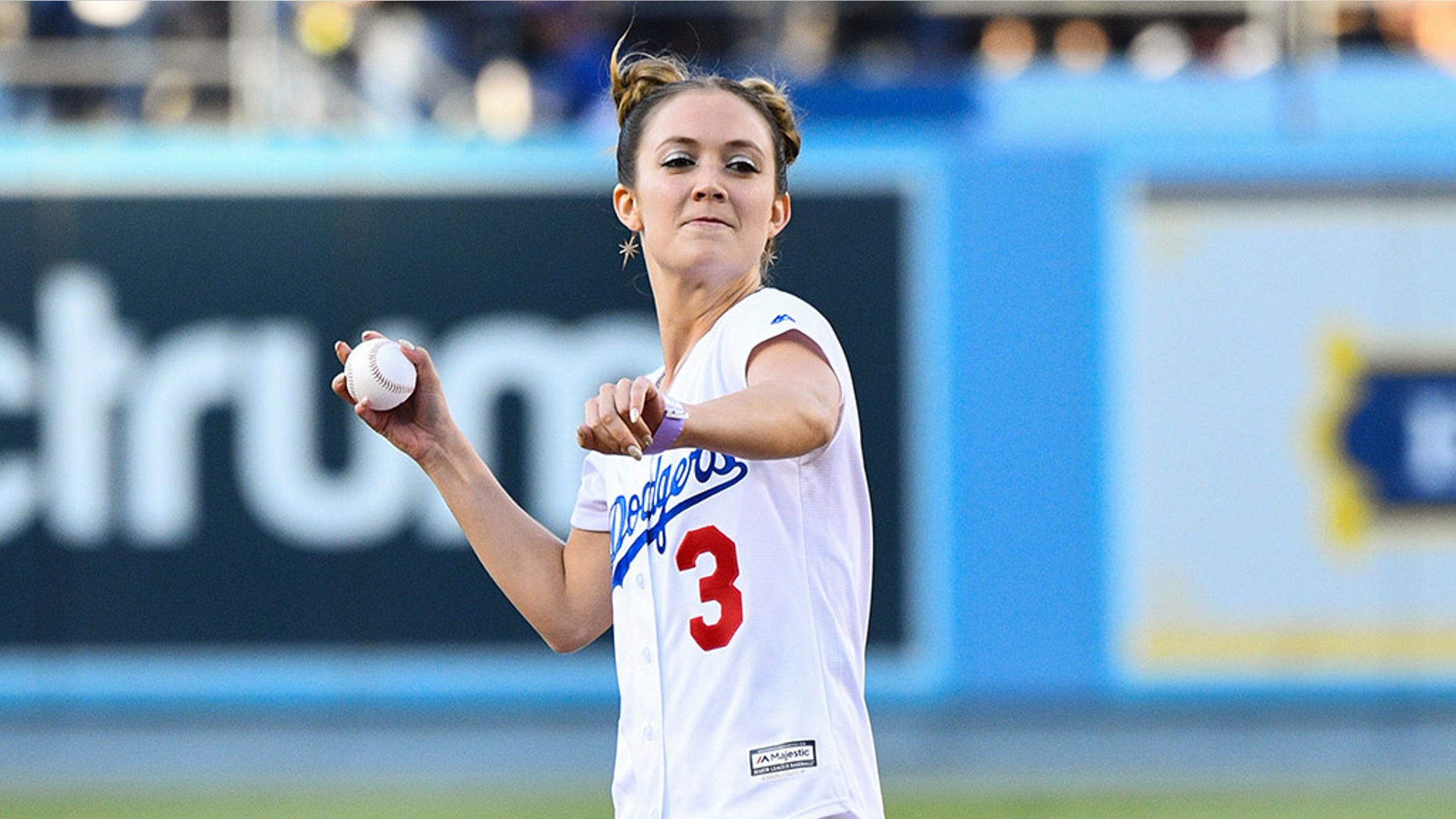 Actress Billie Lourd, daughter of the late Carrie Fisher, channeled her inner Princess Leia on Friday as she took the mound for the first pitch ahead of a Los Angeles Dodgers game.
Lourd, whose mom died in 2016, donned a white Dodgers jersey and twisted her hair into buns on top of her head -- just like her mother wore in her iconic "Star Wars" role -- as she made the traditional throw, according to E News.
She was there because the Dodgers were holding "Star Wars Night" at Dodger Stadium, for their game against the San Francisco Giants.
JOHN BOYEGA SLAMS 'STAR WARS' FANS FOR HARASSING COSTARS
After her pitch, Lourd took to social media, sharing photos from the event, including some of herself on the field. There was also a close-up of her hair and some other characters from the blockbuster films. One showed her standing among Dodger players, with the name "Connix" stitched on the back of her jersey.
The name reflected that of her own character in the "Star Wars" cinematic universe, Kaydel Ko Connix, E! News reported.
'STAR WARS' DIRECTOR AND MARK HAMILL SLAM TROLLS FOR BULLYING KELLY MARIE TRAN
The actress said in her post that "despite making some of the most bizarre yet deeply focused faces I've ever made in my life I had the most surreal incredible time and still have lil butterflies from walking onto that legendary field."
The Dodgers' Twitter account also shared a video of Lourd from the game, captioned, "Billie Lourd in the house!"