Cara Delevingne's Vogue interview criticized for promoting lesbian stereotypes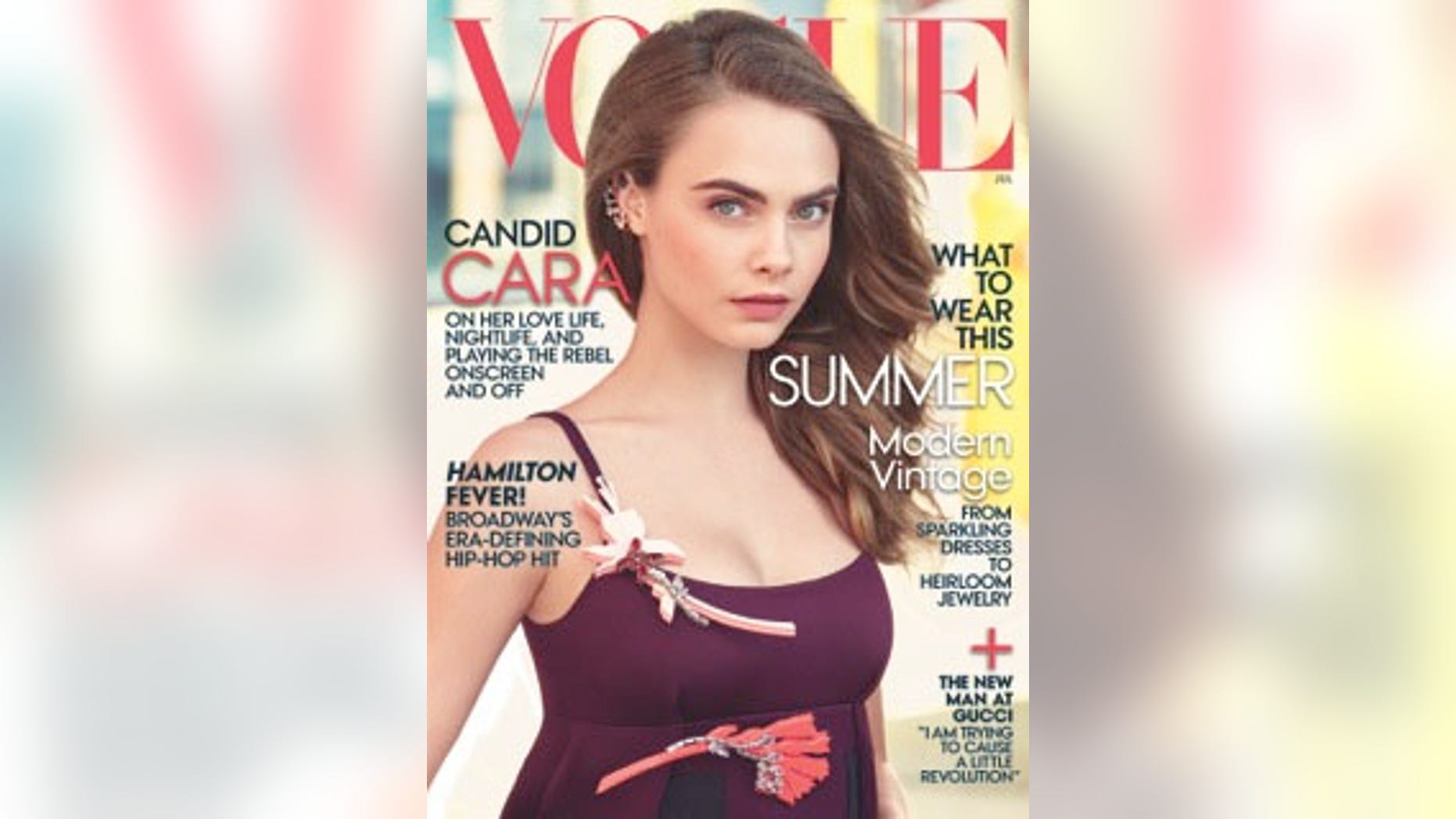 Some members of the LBGT community are angry that model Cara Delevingne's same-sex relationship with female singer St. Vincent was termed "a phase" in the latest issue of Vogue, and they want the magazine's editor, Anna Wintour, to apologize.
In the article by writer Rob Haskell, Delevingne's childhood is described as troubled, with a heroin-addicted mother and playboy father moving in upper class British circles where Delevingne felt uncomfortable.
Delevingne, 22, credits St. Vincent, whose real name is Annie Clark, for making her feel better about herself. "I think that being in love with my girlfriend is a big part of why I'm feeling so happy with who I am these days," she says.
Haskell writes that "Her parents seem to think girls are just a phase for Cara, and they may be correct," citing Delevingne's thoughts about men.
"[I]f I ever found a guy I could fall in love with, I'd want to marry him and have his children," Delevingne says.
Julie Rodriguez of the LGBT group Care2 started an online petition demanding Wintour's apology for the piece, writing: "The idea that queer women only form relationships with other women as a result of childhood trauma is a harmful (and false) stereotype that lesbian and bisexual women have been combating for decades. How could Vogue's editorial staff greenlight this article and publish it without anyone raising concerns about this dismissive and demeaning language?"
So far the petition has over 12,000 signatures, with one supporter adding: ""Dear Vogue, I have been in a queer 'phase' for the entire 50 years of my life. I think it is much more than a phase for millions of us. And I would have thought that you would know better than to perpetuate such dismissive, demeaning, and harmful stereotypes."
Reps for Vogue and Delevingne did not respond to requests for comment.