Cancer shmancer: Valerie Harper bravely leads new cast of 'Dancing With the Stars'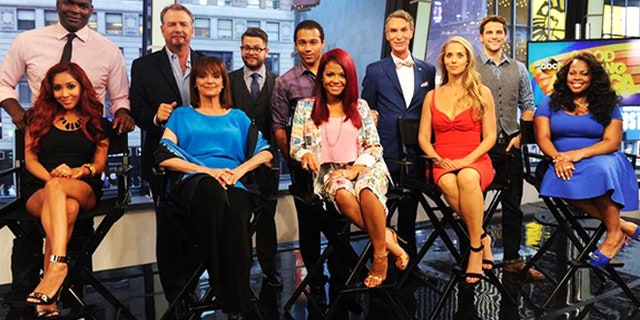 Actress and terminal cancer patient Valerie Harper heads a "Dancing With the Stars" Season 17 class that includes ex-Scientologist Leah Remini, "Jersey Shore" star Snooki, and NFL wide receiver Keyshawn Johnson.
The cast was revealed Wednesday on ABC's "Good Morning America."
Harper has defied the odds since being diagnosed with terminal brain cancer in January, and was told she might not live through the spring.
But Harper's outlook has since improved, according to her doctors, and she has been healthy enough to take part in the show's four-hour-a-day dance rehearsals.
"I feel much better," Harper, 74, told People. "And my brain scans are looking better too. The doctors tell me there's less evidence of cancer, which is very unusual. However, they both say it's not a case of if, but when. And I can live with that."
Harper has leptomeningeal carcinomatosis, a lethal cancer of the membranes surrounding the brain. But despite her condition, the actress said when "Dancing With the Stars" approached her, she was all in.
"When they asked, I thought, 'Why would I say no?'" says Harper. "When life asks you to dance, you just have to dance."
Other Season 17 contestants are Bill Nye, the "Science Guy"; "Pretty Little Liars" actor Brant Daugherty; former; singer and actress Christina Milian; actress Elizabeth Berkley; "High School Musical" actor Corbin Bleu; "Glee" actress Amber Riley; country comic Bill Engvall; and Ozzy's kid Jack Osbourne.