Camilla Belle reveals her surprising new role, reflects on #MeToo, Time's Up movements: 'It's about time'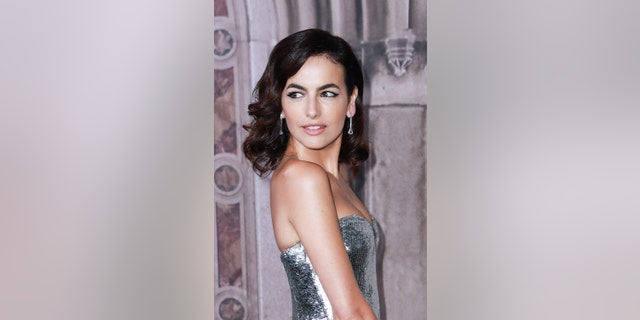 Camilla Belle is now sitting in the director's chair and for a good cause, after learning about a real-life tragedy she hoped would never happen again — the beating murder of University of Virginia lacrosse player Yeardley Love by an ex-boyfriend in 2010.
The 32-year-old actress, known for her roles in "The Ballad of Jack and Rose," "When a Stranger Calls" and others, was moved by the horrific crime and was compelled to work with the One Love Foundation, which was created that same year to raise awareness concerning the differences between healthy and unhealthy relationships.
Belle directed a series of short videos for their #LoveBetter campaign in hopes of sparking a conversation about how to love in any kind of relationship respectfully.
DISNEY ALUM RECALLS SUFFERING FROM ANXIETY, EATING DISORDERS
Belle spoke to Fox News about the new videos, what she thinks about the #MeToo and Time's Up movements rocking Hollywood and the one thing she looks for in any kind of relationship.
Fox News: What do you make of the #MeToo and Time's Up movements, which have been encouraging women to speak up?
Camilla Belle: It's about time really for those conversations to be had. I know people didn't feel comfortable openly talking about [sexual harassment] and addressing these issues publicly. And I think that's a wonderful thing because now hopefully if someone does go through something, they'll be heard.
That's one of the most important lessons we learned from these movements. We need to hear people and people need to feel like they will be heard and not discredited. It's wonderful to see that change is happening and those conversations are happening for the industry, but also for any industry really. Because Hollywood does have an influence.
GEORGE CLOONEY DEFENDS MEGHAN MARKLE
Fox News: How has your family kept you grounded in Hollywood?
Belle: I have to say I feel incredibly lucky and grateful. I've been working my entire life since I was a little baby. So I could have definitely gone off the deep end and go in another direction than the one I'm in now. I do very much have to credit my family and my close friends for that matter.
My friends are the same ones I had when I was growing up. They're still my best friends. I happen to be in this crazy business, but they're not. When I talk about the project I'm in, they talk about going to medical school or their case as a lawyer. What I do isn't blown out of proportion or special in any way. Which is very humbling. That helped provide a sense of normalcy in my life.
And also, I went to a normal school my whole life. That was very important for my family. I was never homeschooled. I did the plays in school, I went to the dances, I did all those things. And luckily I did not have social media in my life. *laughs*. I'm very grateful for that too.
Fox News: What's the number one quality that you look for in any of your relationships?
Belle: I think with any relationship, whether it be a friendship or romantic, honesty has to be number one. Trust is up there too, but that takes time to build. You don't automatically trust someone, at least I don't. And sometimes building that trust can take a long time. But I know in any of my relationships, whether it's with friends, my family or those that are romantic, honesty and clarity are incredibly important to me.
CLICK HERE TO GET THE FOX NEWS APP
Fox News: What's the biggest piece of advice you've ever received on navigating your own career?
Belle: Honestly, I've never really received advice. Maybe because I don't look for it *laughs*. I'm definitely more of an observer. Always have been. And I'm always observing people who have done it right in my eyes and have navigated the industry in a healthy way. I definitely had certain people throughout my life who already how much I valued my personal life, how much I kept that private and how much I cherished that. And to never change. I was always told, "Don't change who you are. Don't let this industry change you." That's probably the most consistent comment I've heard from people.
Fox News: What was it about this campaign with One Love that made you want to get involved?
Belle: I frankly wasn't super familiar with the foundation. But once I did my research and spoke to people from the foundation… I was very moved. And also quite surprised. It's a subject matter that I think most of us don't really think about. We really just associate unhealthy relationships with simply physical and verbal abuse. That's really the only two things we discuss somewhat openly.
The foundation is teaching people all of these small details of behavior. Like jealousy, we talk about it, but we don't understand how that can lead to abuse. Or even how passive-aggressive behavior can be abusive. These are small behavior traits that are less obvious, I supposed to the public. And in learning all of this, I was quite moved and wanted to get involved.
Fox News: How much did Yeardley Love's story impact you?
Belle: I remember that story and seeing her photo in the news. I was very disturbed by it at the time. I definitely recognized her face and her story. I was very traumatized by what happened to her and how that could really happen to anybody, which is quite frightening. But to see what her family has done because of it and the positive change they're trying to make because of what their daughter went through was very inspirational.