Camila Cabello cancels Taylor Swift tour performance in Seattle due to illness: 'I just push myself too hard'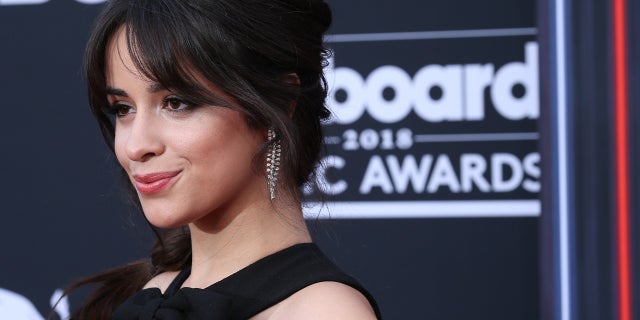 NEWYou can now listen to Fox News articles!
Don't expect to see Camila Cabello perform in Seattle tonight.
Cabello, 21, shared on Twitter Monday that she is unable to perform in the Emerald City on Tuesday with Taylor's Swift's Reputation Stadium Tour due to illness.
The singer confided she was feeling sick and "ended up in the hospital to get checked out" after appearing at the Billboard Music Awards in Las Vegas on Sunday.
"They ran a lot of tests and everything is fine, but the diagnosis was basically dehydration and I also have a low grade fever - the doctors have told me I really have to get rest otherwise I won't get better," Cabello wrote in the post.
She also had a message for her fans.
'DWTS' FINALE LOSER TONYA HARDING SAYS SHE LOST 'A LOT' OF WEIGHT ON SHOW
"I'm so sorry to let you guys down and I promise I will make it up as soon as I can!" Cabello said. "I guess sometimes i just push myself too hard and i promise im gonna take better care of myself."
The singer later expressed her gratitude for receiving the Billboard Chart Achievement Award - one of two awards fans vote for - in the post.
"Last night I realized I didn't have time to say thank you for my award, thank you for caring about me, thank you for sticking by me, it's officially been a year since we started this journey together, and here's to more memories, more joy, more love, more music, more health, and more life!! i love youuuu," she said.
The Associated Press contributed to this report.