Calle Ocho – The Ultimate Block Party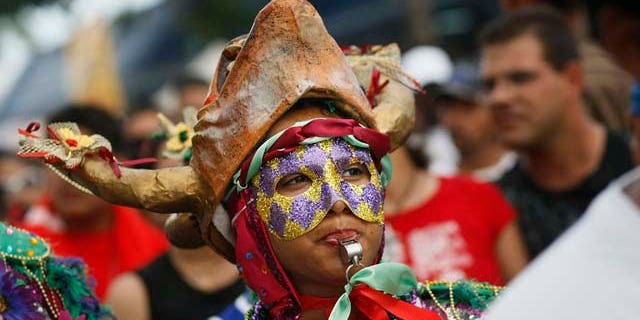 Each March brings about a special time in Miami, especially within the 23 blocks between 27th Avenue and 4th Avenue along Southwest 8th Street, an area known as "Calle Ocho" in Little Havana.
The Calle Ocho Festival, a one-day event that marks the end of the Carnaval Miami celebration, will be held on March 11th this year, and it promises to be just as colorful, loud, fun and crazy as in years past.
Originally created in 1978 to teach the community about Cuban culture, the Calle Ocho Festival has transformed over the years, expanding to absorb and represent all Latin American cultures in the area.
Rio's Spectacular Carnival Parade
More than one million people gather in the block party-type atmosphere to dance, sing, eat cuisine from all over Latin America, drink, watch performances and listen to music.
Big name music artists at this year's event include Pitbull, JenCarlos Canela, Dyland y Lenny, Sensato and dozens of others playing music ranging from reggaeton and hip hop to salsa, merengue, bachata and everything in between.
Calle Ocho has also been the stage for various world records, including largest piñata in 1990, longest conga line in 1998, largest cigar ever rolled in 2000, and most domino players in 2008, among others.
Venezuela's "Devil Dancing" Festival
This year's special record-breaking event will involve 287 flags representing every nation on earth being tied together, symbolizing "one world."
Since I've never been to Calle Ocho, I decided to ask a few people who have been, what the experience is like. Here is what they had to say.
"Although I was working for a brand at Calle Ocho, I remember that it was exhilarating! Everyone seemed so happy to be there. There was music everywhere! …You couldn't help but to move your feet - and that's not just because of my Caribbean blood. It's the energy," said Lisa Valentin attended Calle Ocho in 2002.
"My favorite memory was being able to see the Gipsy Kings in concert. For some reason they were situated on the far end of the Calle Ocho one year and there was nobody there. It was late in the day and I am not sure why people were not watching them but we got to stand super close and watch them play. At some point, my friends and I started dancing and people started joining in… [Attending Calle Ocho] is something everyone should do... It was something I am always thankful I was able to experience. It really allowed me to rediscover my Latin roots." – Carolyn Gonzalez attended Calle Ocho 1991-1994.
R.Evolución Latina's "Choreographer's Festival
"I went with two friends, both Latina lawyers like myself. I think all of us had been practicing [law] 2-3 years or less, so we were … all working too hard and needed a break. Two of us were really big into the salsa scene so we went for the music and dancing… We went to the typical places to eat – Versailles being the first stop. But the music, the dancing, it was amazing! We saw Jerry Rivera, and ended up dancing in the aisles at a pre-event concert. I believe my friend and I, and our dance partners, ended up on TV for that… we danced to Proyecto Uno, Elvis Crespo, and Olga Tañon. We saw El Gran Combo … We had so much fun, and packed a lot into the few days we were there," said Aurelia Flores attended Calle Ocho in 1999.
Feeling inspired to go? These Calle Ocho veterans gave the following tips: Stay hydrated, wear sunscreen and comfortable shoes, have a plan for where you want to go and where you'll meet back up with your companions if separated, and get plenty of sleep in advance – you're going to need it.
Tracy López is a bilingual writer living outside the Washington DC metro area. She is the founder Latinaish.com
Follow us on twitter.com/foxnewslatino
Like us at facebook.com/foxnewslatino