The California girl who defined underground Russian punk rock and became a KGB 'enemy of the state'
At the height of the Cold War in 1984, a quintessential blonde southern California club girl left to spend a week in the Union of Soviet Socialist Republics (USSR). It was a week that would not only transform her life, but shape the Russian rock scene and bring its style and sounds to the United States.
"After one rock festival, I went to the Leningrad Rock Club. Two guys in suits grabbed me after the concert and took me to the basement to question me," the now-retired 58-year-old rocker Joanna Stingray, born Joanna Fields, told Fox News. "I continuously told them that I don't speak Russian and I didn't understand what they were asking. They finally asked in English who I was and how I got into the club."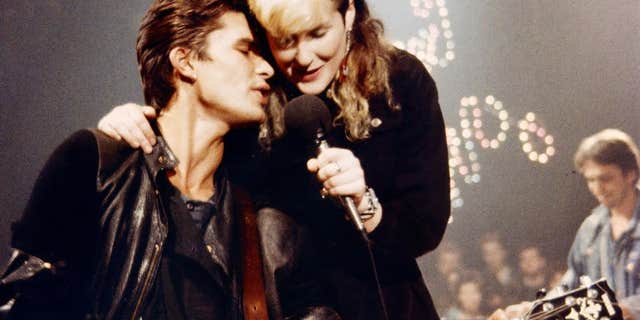 Despite the rocky start – no pun intended – with KGB spy operatives, Stingray fell hard for the covert punk scene emerging through the cracks of the Cold War in Leningrad, President Vladimir Putin's native city, now known as St. Petersburg. Stingray went on to build tight friendships with others leading the music genre, sneaking over U.S.-made instruments and coveted California clothing items with every subsequent visit.
"Sometimes there are fragments of time in history that become iconic, like the '60s in San Francisco. But this magic was happening in Leningrad in the mid-1980s, and there was nothing like it since," she reminisced. "It was like I was in Wonderland. It was full of surprise and creativity."
JAILED IRANIAN MUSICIAN REBUFFS REGIME'S BAN BY RELEASING ALBUM ABOUT WAR AND OPPRESSION
She was determined to evade authorities and bring surprise to the Western world. At the height of global tensions induced by the Cold War, Stingray smuggled out – in the heels of her boots – unofficial recordings of four of the top Soviet rock bands, which she went on to release with the album title "Red Wave." It became the first of the Soviet Rock albums to infiltrate the Western market in June, 1986 and was a hit that sent ripples through the larger rock arena.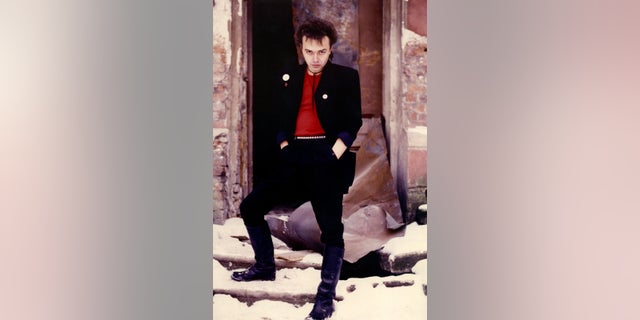 Today, she is often credited as a pioneer for bringing Russian rock to the Western world and cementing a common love of music amid the tension-wracked war period.
But because it was an American woman who had illicitly done the legwork of bringing the genre to the outside world, and not the Soviet leadership itself, featured "Red Wave" musicians were apparently made to sign official documents that maneuvered the blame solely on Stingray.
Soon thereafter, in early 1987, she was suddenly slapped with a six-month ban from the USSR, which meant missing her planned wedding to fellow music man Yuri Kasparyan, the guitarist from the rock group Kino.
"I became an Enemy of the State and was not allowed into Russia and missed my wedding," Stingray recalled. "They never told me why."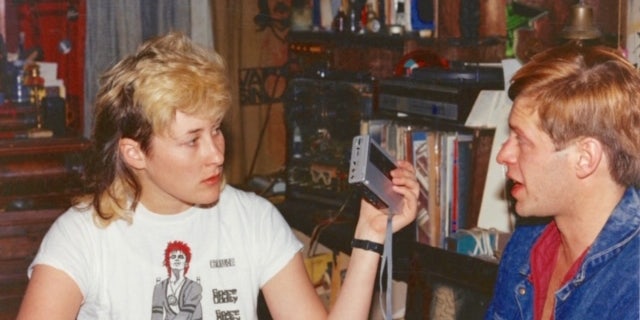 And just as she had outworn her welcome in the USSR, Stingray said her jaunts in and out didn't sit well with U.S. officials, either.
"I was questioned by the FBI twice in the years before 1987. I kept telling them I was only doing music, but they didn't believe anyone would go to Russia every three months unless they were a spy," she contended.
Undeterred, Stingray continued her underground Russian rock life, eventually marrying – and divorcing Kasparyan – before returning to a quiet California life in 1996, where she went on to have a family, dabble in real estate and helm the Beverly Hills High School Alumni association.
AS NUCLEAR WEAPONS RISK ESCALATES, DEBATE GROWS ABOUT 'VINTAGE' US ARSENAL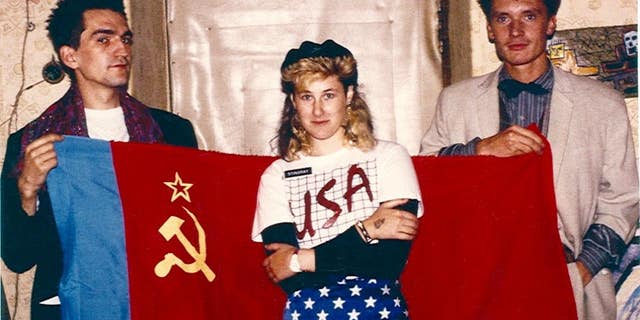 Most of Stingray's memories had been preserved only in the vault of her mind until a few years ago, when she decided to scan scores of her Russian rocking photos and upload them to a personal website.
"Half a million people looked at the website and I realized there was this nostalgia for that underground rock movement of the '80s," she said.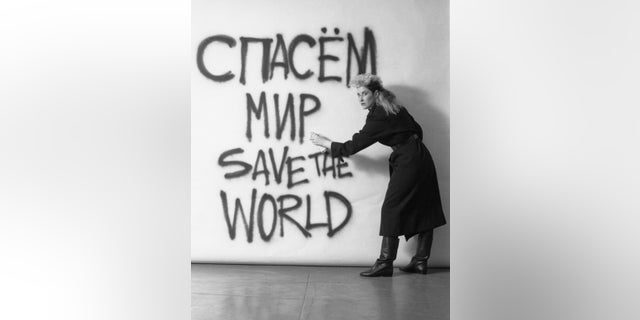 To this day, Stingray is something of an icon herself to those in Russia who endeavored to share their art with a world that seemed so far away.
Yet her biggest lesson learned from the tumultuous time is simple.
"To live and enjoy the moment," Stingray said.