Actress Sarah Scott accuses 'Runaways' star Kip Pardue of sexual misconduct during filming of sex scene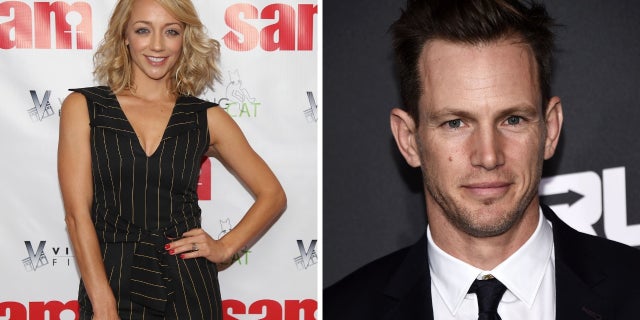 The Hermosa Beach Police Department confirmed to Fox News they were investigating an incident involving "Runaways" star Kip Pardue.
WARNING: GRAPHIC ACCUSATIONS BELOW
Earlier this week, actress Sarah Scott accused Pardue of sexual misconduct, the Los Angeles Times reported. Scott, 35, told the newspaper the incident happened when she and Pardue, 43, were filming a sex scene for a television pilot titled "Mogulettes" on May 16. She claimed Pardue put her hand on his groin and said she was immediately shocked by the actor's behavior.
After they shot the scene, Scott said Pardue called her into his dressing room, where he allegedly masturbated in front of her.
SEX, LOVE ADDICTION PORTRAYED IN 'UNLOVABLE,' THE 'LIFE-SAVING' FILM THAT TELLS CHARLENE DEGUZMAN'S STORY
"I literally froze," she said. "I said, 'What are you doing?'"
"This isn't a #MeToo thing," Scott claimed Pardue told her. "I'm not your employer. It's not like I can fire you."
Scott, who has appeared in the TV shows "Masters of Sex" and "Castle," said she fled the dressing room but later confronted Pardue, who allegedly told her he masturbated in front of her because she was "just so hot."
Scott told the Los Angeles Times she went to the Hermosa Beach Police Department and filed a police report on Aug. 26.
"Since I wasn't interested in pursuing any kind of civil case, I felt it was one of my duties to go on record in this way," Scott said.
HARVEY WEINSTEIN ACCUSED OF SEXUALLY ASSAULTING A 16-YEAR-OLD GIRL: REPORT
The Hermosa Beach Police Department confirmed to Fox News that they were "conducting an ongoing investigation regarding the incident involving Kip Pardue."
In a statement to the Times through his representative David Shane, Pardue said he apologized for his behavior but denied everything that occurred following the scene.
"I clearly misread the situation during a sex scene on set and have apologized to Sarah," the statement read. "I never intended to offend her in any way and deeply regret my actions and have learned from my behavior."
A rep for Pardue did not return Fox News' request for comment.