Caitlyn Jenner slams Trump for 'relentless attack' on transgender community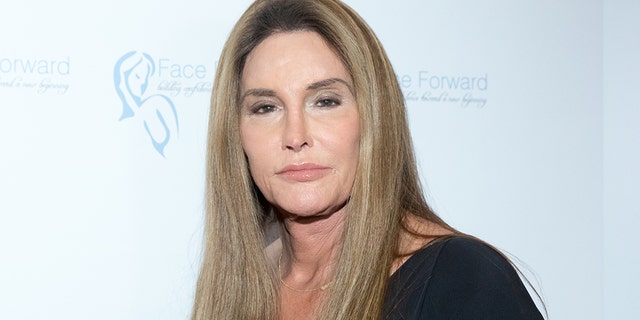 NEWYou can now listen to Fox News articles!
Caitlyn Jenner, who voted for President Trump in 2016 and has routinely backed GOP policies, came out forcefully against the president on Thursday, claiming he has perpetrated a "relentless attack" on the transgender community.
In an op-ed for The Washington Post, Jenner wrote that she was initially hopeful that Trump would support the LGBTQ community.
"Following Trump's election as president, I saw fertile ground for change within the Republican Party on LGBTQ issues," she wrote. "Trump was the first Republican presidential candidate to claim to support this valuable, vulnerable community, and I was encouraged by the applause he received when he said at the Republican National Convention in July 2016 that he would stand up for the LGBTQ community."
But now, Jenner wrote, she has changed her perception about the president's positions regarding those who are transgender.
"The leader of our nation has shown no regard for an already marginalized and struggling community," Jenner wrote. "He has ignored our humanity. He has insulted our dignity. He has made trans people into political pawns as he whips up animus against us in an attempt to energize the most right-wing segment of his party, claiming his anti-transgender policies are meant to 'protect the country.' This is politics at its worst. It is unacceptable, it is upsetting, and it has deeply, personally hurt me."
The piece from Jenner comes amid reports that the Trump administration is contemplating a rollback of Obama-era transgender protections.
The Department of Health and Human Services (HHS) is looking into establishing the legal definition of sex under Title IX as a biological, immutable condition determined by genitalia at birth, a memo recently obtained by The New York Times showed. Title IX is the federal law that bans gender discrimination in education programs that receive government financial assistance.
HHS wants to define gender as determined "on a biological basis that is clear, grounded in science, objective and administrable," according to the memo. That definition would define someone as either male or female, determined by a person's genitals at birth. It would be legally unchangeable and any dispute about one's sex would have to be clarified using genetic testing.
"It's clear these policies have come directly from Trump, and they have been sanctioned, passively or actively, by the Republicans by whose continued support he governs," Jenner wrote. "My hope in him — in them — was misplaced, and I cannot support anyone who is working against our community. I do not support Trump. I must learn from my mistakes and move forward."
Fox News' Andrew O'Reilly contributed to this report.