BuzzFeed dropping out of White House travel pool just months after massive layoffs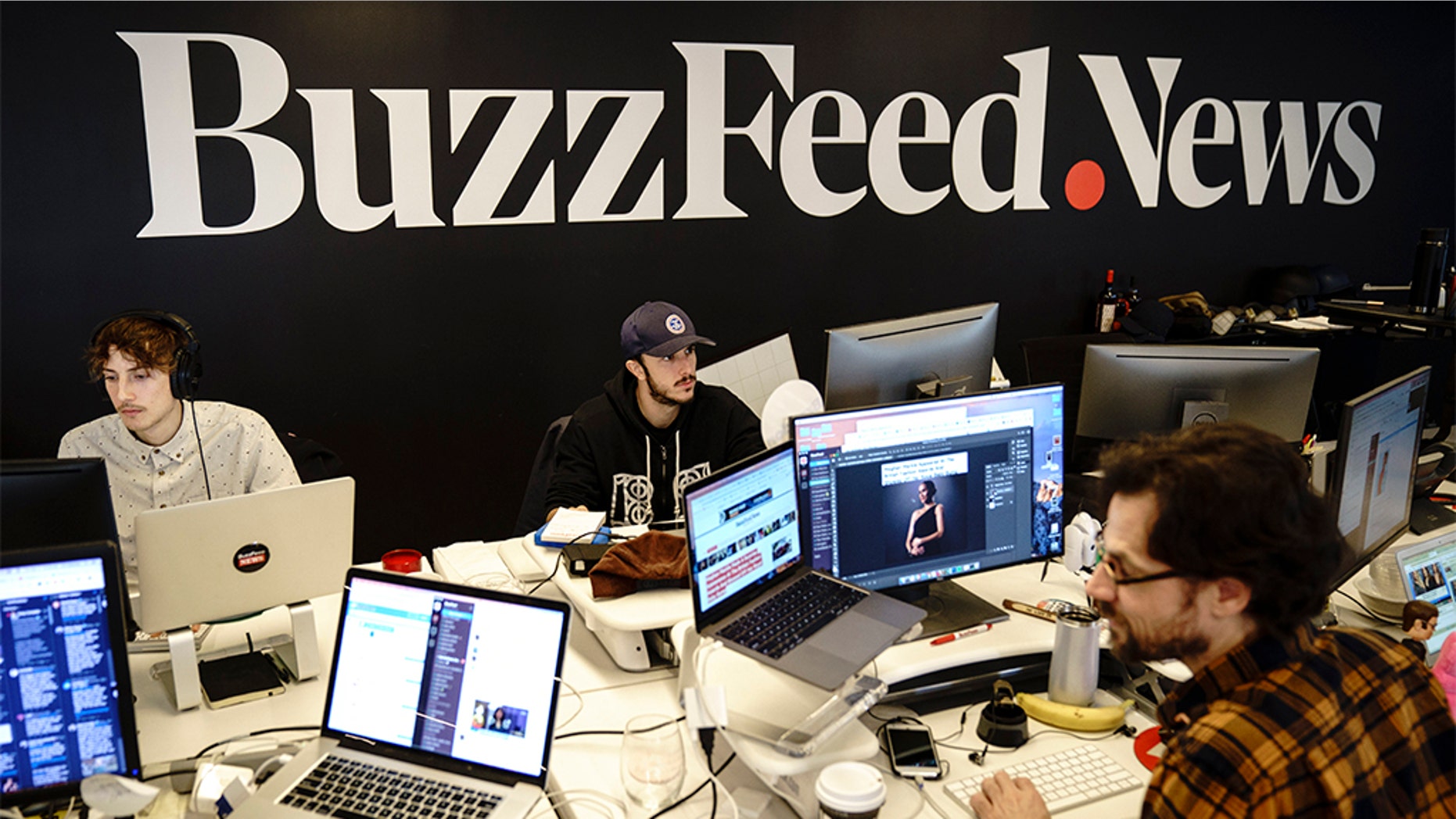 Just months after laying off hundreds of staff, BuzzFeed has taken another cost-cutting measure.
The digital outlet is dropping out of the White House travel pool, which accompanies President Trump when he travels around the country and internationally.
The news, first reported by the Washington Post, was confirmed by the company in a statement to Fox News.
"We decided not to continue in the smaller group that makes up the traveling pool, but remain enthusiastic members of the in-town print pool," a statement from the company read.
BUZZFEED ANNOUNCES PLANS TO LAY OFF 15 PERCENT OF STAFF
Costs associated with being part of the White House travel pool include meals, flights, hotels, other transportation, as well as additional travel costs.
Earlier this year, BuzzFeed shed 220 staff in January, roughly 15 percent of the company's workforce.
At the time, CEO Jonah Peretti wrote in a memo to staff, obtained by the The Wall Street Journal, that jobs "across the company" would be cut as the digital media company has "developed a good understanding of where we can consolidate our teams, focus in on the content that is working, and achieve the right cost structure to support our multi-revenue model."
"We are confident the changes we are making will put us on a firm foundation and allow us to invest and grow sustainably for years to come," Peretti said.
CLICK HERE TO GET THE FOX NEWS APP
BuzzFeed as a business, according to Peretti, grew by a double-digit percentage but, as he wrote, "revenue growth by itself isn't enough to be successful in the long run."
Prior to January's cuts, the company last laid off employees en masse in 2017, when 100 staffers were let go.
Fox News' Nicole Darrah contributed to this report.