BuzzFeed slammed for 'bigoted piece of filth' article claiming white people ruin America
NEWYou can now listen to Fox News articles!
BuzzFeed is being slammed for a racially charged article it published Wednesday titled, "37 Things White People Need To Stop Ruining In 2018," which lists "America" among the things that whites are supposedly tarnishing.
"This article isn't funny, it's racist—plain and simple. If a similar piece was written about any other ethnicity, the journalist would be fired on the spot. It undoubtedly would spark public outrage, and rightfully so" conservative commentator Britt McHenry told Fox News.
BuzzFeed staff writer Patrice Peck put together a listicle of things she feels that Caucasians have ruined, which features everything from macaroni and cheese to makeup. She blames supermodel Bella Hadid for ruining sneaker culture by talking about shoes like an "undercover cop."
Peck's story didn't take much work, as she simply embedded tweets, comments and headlines written by other people in an attempt to make her point that white people are ruining America.
"This article isn't funny, it's racist—plain and simple. If a similar piece was written about any other ethnicity, the journalist would be fired on the spot."
Media Research Center Vice President Dan Gainor told Fox News that "openly liberal media have finally outed themselves" and left-leaning media members think "it's OK to be racist or sexist, as long as their targets are white and male" with conservative values.
"The easy test of this is try imagining a bigoted piece of filth like this being written about any other group. Picture the '37 Things Black People Need To Stop Ruining In 2018' headline and then wait for Twitter to shut down your account," Gainor said.
Gainor called BuzzFeed "openly bigoted" but said "major media will let them get it away it" because many would-be critics are just as guilty.
"Instead of hating white people, maybe Buzzfeed should thank them. The unemployment rate remains at a 17-year low, and the economy grew last quarter at its fastest pace since 2015. Minorities, including Hispanics and Blacks, are seeing historic lows in unemployment across the country," McHenry said.
Outkick founder and media watchdog Clay Travis echoed McHenry's feelings about the article, tweeting, "If this is written about any other race every advertiser bails on company & a ton of people are fired."
The story also claims that Kendall Jenner ruined protests, wealthy people have ruined "trees" by installing anti-bird spikes, white Hollywood ruined the Oscars, Adele beating Beyoncé for an award ruined the Grammys and one particular white woman ruined the hit Migos song "Bad and Boujee" simply by posting a video of herself singing along. In fact, Peck says white people ruined the word "boujee" all together.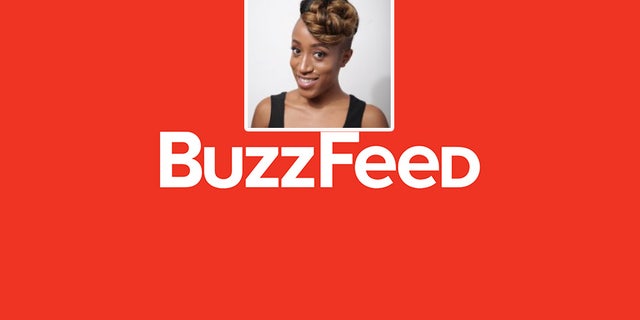 Peck blames white people who voted for President Trump as the ones who have ruined America. She even charges a group of non-Koreans who started a K-Pop band have ruined that genre of music. The listicle goes on to mention a handful of other hip-hop songs that white people have destroyed by performing – complete with video of a white girl who apparently dislocated her knee while attempting the "Hit Dem Folks" dance.
The BuzzFeed staffer also says white people have ruined "any challenge," "car freestyles" and even hip-hop music in general – which is backed up by a tweet showcasing the amount of white people who currently have hits on iTunes. But Peck doesn't only think white people ruined rap music, she also lists "classics," using the Destiny's Child song "Say My Name" as an example because white actresses Debby Ryan and Ashley Tisdale dared to cover it.
The racially insensitive post also claims white people have ruined "childhoods" and links to video of an elderly woman in an argument over a child selling candy outside of a department store. To end the piece, Peck blames white people for ruining the ability to identify as Filipino and black, with links to stories about white people who identify as non-white races.
"Eliminating racism means eliminating all commentary like this. Nobody can help the color of their skin," McHenry said. "Why make fun of people for that? So, Buzzfeed, leave the 'comedy' to real comedians."
A BuzzFeed spokesperson told Fox News that it is "important to distinguish entertainment content from News" and declined further comment.