BTS appearance on Japan TV show canceled after band member's T-shirt draws outcry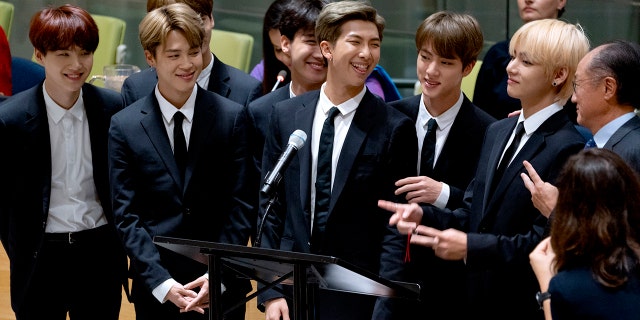 South Korean K-pop mega band BTS's live appearance on a Japanese television show was nixed Friday after one member went viral for wearing an atomic bomb T-shirt celebrating Korea's liberation from Japan after World War II.
Jimin's T-shirt with an image of a mushroom cloud with the English words "patriotism" and "Korea" sparked outcry on Japanese social media.
Ashai TV said in a statement it canceled the band's appearance and apologized to viewers who were looking forward to it. The statement also said they reached out to the band's recording company to learn why he wore the shirt.
Universal Music said it would continue to support BTS. The company confirmed their appearance on the live music show "Music Station" was canceled.
Some Japanese fans of the band expressed disgust over Jimin's shirt, while others argued whether the cancelation of the band's appearance was justifiable.
The shirt is still available for purchase online.
The Associated Press contributed to this report.