BTK killer Dennis Rader tells all in unheard interview for doc: 'It's a demon that's within me'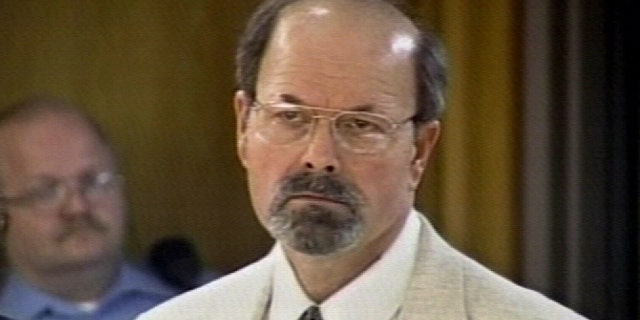 Dennis Rader, a church-going family man who murdered 10 people, including two children, over a span of three decades, is opening up about what drove him to kill.
The 73-year-old, who dubbed himself "BTK" (Bind, Torture, Kill), is the subject of a new documentary on Oxygen Network titled "Snapped: Notorious BTK Serial Killer" airing on Sept. 2, Fox News has learned.
The special will delve deeply into the life of Rader, who posed as a seemingly ordinary neighbor by day, but brutally killed by night.
The show features a never-heard interview with Rader as he recounted his childhood and heinous crimes. Some family members of Rader's victims, as well as investigators and those who knew Rader, also came forward to speak out.
The former code inspector and church president pleaded guilty in 2005 for the massacres, which spread fear across Wichita, Kan., beginning in the 1970s. At the time, Rader described how he "trolled" for victims and then shot, stabbed or strangled them. Rader added he killed to satisfy his sexual fantasies.
The haunting tell-all with local KAKE-TV reporter Larry Hatteberg took place on July 2, 2005 after his confession in court. The documentary revealed Rader granted the interview because the station was his favorite and one he grew up watching.
"How could a guy like me, church member, raised a family, go out and do those sort of things?" Rader revealed in the documentary. "I want the people of Sedgwick County, the United States and the world to know that I am a serial killer… It's a dark side of me."
When Hatteberg asked Rader if he had any feelings torward his victims, he quickly responded, "Yes, I do."
"I mean, I have a lot of feelings for them," he said. "I guess it's more of an achievement for this object in the hunt. Or sort of more of a high, I guess."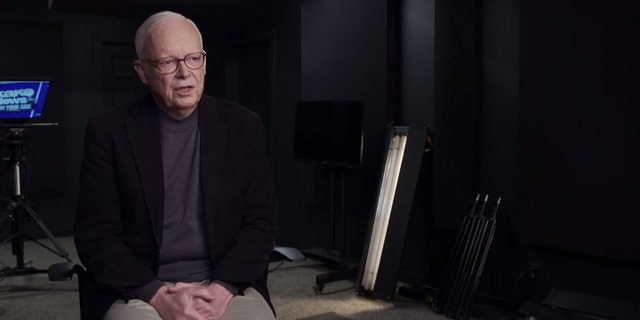 Before Rader was captured, he lived an intensely ordinary life and went to church every Sunday. His father, who died in 1996 after retiring as a plant operator at a utility company's generating station, was described by friends as "strict, but never cruel."
But in the documentary, it was revealed that while Rader's father worked long hours, his mother reportedly dedicated her time to reading and watching television, giving little attention to her children.
"I got along real well with dad," Rader recalled. "But mom wasn't always quite happy. I've always loved her. I still love her, greatly. But I did have a little… a little bit of grudge against momma."
And there was one incident that foretold what was to come.
Rader admitted that when he was young, his mother's ring got caught in a couch spring. The terrified matriarch quickly realized she couldn't free her hand. Rader's mother anxiously pleaded for her son to get help. It was then that Rader felt excited watching a trapped and helpless woman "looking to him in terror."
That image never left him.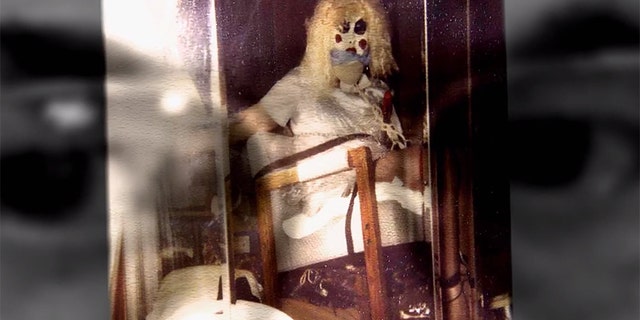 "I would say probably even when I was in grade school, I sort of had some problems," he admitted. "Sexual fantasies. Probably more than normal. All males probably go through some kind of sexual fantasy. Mine was probably just weirder than other people."
In letters to police, Rader said he began fantasizing about women in bondage scenarios as a teenager. Still, he was yearning to fit in. He joined the Air Force in 1966 where he worked as a mechanic for four years until he was discharged in 1970.
In 1971, he met Paula Dietz in church and the pair quickly married. They would go on to have two children. But Rader couldn't ignore his urges. He also became fascinated by other high-profile killers, including the so-called Manson family.
In the early '70s, Rader worked on an assembly line for the Coleman Company, which was the same place of employment of 33-year-old Julie Otero.
Rader's dark fantasies first became a reality on Jan. 15, 1974, when he forced his way inside the Otero household.
He murdered Otero, along with her husband, 38-year-old Joseph, as well as two of their children, 11-year-old Josephine and 9-year-old Joseph II. They were all asphyxiated to death in various ways.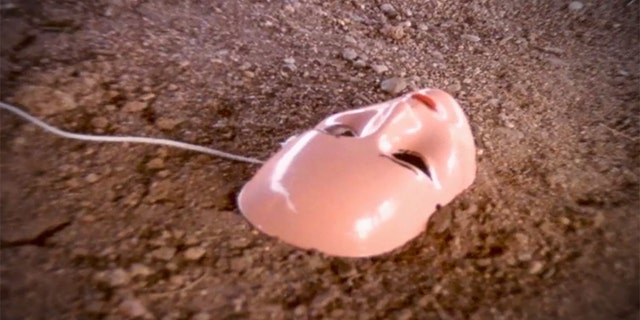 The couple's three other children, who went to school early that day, survived.
According to the documentary, Rader taunted the media and police with cryptic messages during a cat-and-mouse game that began after the murders. He signed the letters "BTK."
That same year, 21-year-old Kathryn Bright, who also worked at the Coleman plant, was found stabbed in her home. She was also bound with a cord and partially dressed. Her brother was shot but survived.
Rader returned to his seemingly normal life until 1977. Shirley Vian, 24, was found partially dressed on her bed with a plastic bag over her head, and a cord wrapped around her neck, hands and feet. The three children in the house were unharmed. That same year, 25-year-old Nancy Fox was strangled with nylon stockings in her home.
Craving media attention, Rader called police from a pay phone, giving Fox's name and address without revealing his identity. Rader also took credit for the slayings in a letter sent to investigators.
In the documentary, Rader claimed it was "Factor X" that drove him to kill.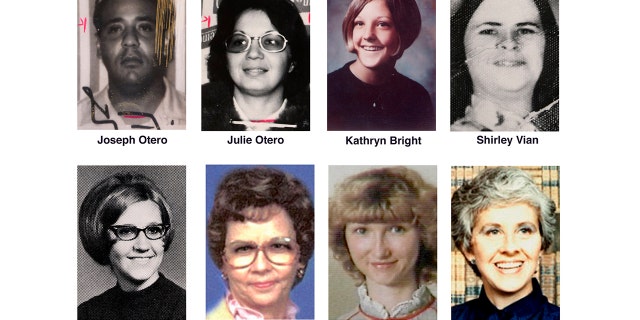 "I personally think, and I know it's not very Christian, but I actually think it's a demon that's within me," he said. "At some point and time, it entered me when I was young. And it basically controlled me."
Rader hid in plain sight for eight years as he helped raise his family, but satisfied his urges with mementos he kept from his victims. In 1985, 53-year-old Marine Hedge, a neighbor he was friendly with, was found dead along a dirt road eight days after she was abducted from her home. She had been strangled and a knotted pair of pantyhose was found nearby.
The next year, 28-year-old Vicki Wegerle was found strangled in her bed. Her 2-year-old son was home but was not harmed.
Rader retruned to a low-profile life once more as he became heavily involved in his church community. That changed in 1991 when he abducted 62-year-old Dolores Davis, his final victim, from her home. She was found 13 days later strangled and bound under a bridge. She was also wearing a mask.
Rader resurfaced in 2004 with more chilling, taunting letters and packages in hopes of staying in the spotlight. The break in the case came in 2005 after a computer disk Rader sent was traced to his church.
Following his confession, Rader's wife of 34 years was granted an immediate divorce. He was then sentenced to 10 consecutive life terms and sent to the maximum-security El Dorado Correctional Facility near Wichita.
In the documentary, Rader revealed he was planning on killing again and had already picked out his next victim when he was captured.
"I was not planning on being caught," said Rader in the special. "I just played cat and mouse too long with the police and they finally figured it out."
"Snapped: Notorious BTK Serial Killer" airs Sunday, September 2nd at 6 p.m. on Oxygen. The Associated Press contributed to this report.