Bryan Cranston: Harvey Weinstein and Kevin Spacey could make comebacks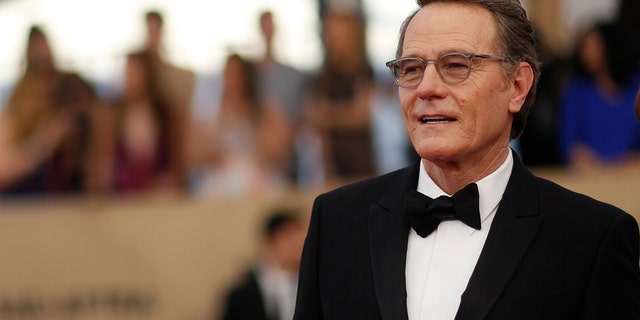 While Hollywood continues to reel from the recent house-cleaning of alleged sexual predators in the entertainment industry, one star is addressing the concept of second chances.
Bryan Cranston said in a BBC interview that there could be a way back for people like producer Harvey Weinstein and actor Kevin Spacey, who have each been accused of sexual assault by multiple people.
BRYAN CRANSTON: 'F--- YOU' TO ANYONE WHO WANTS TRUMP TO FAIL
"If they were to show us that they put the work in and are truly sorry and making amends and are not defending their actions but asking for forgiveness, then maybe down the road there is room for that, maybe so," the former "Breaking Bad" star said. "Then it would be up to us to determine, case-by-case, whether this person deserves a second chance."
Cranston also warned against shunning these alleged offenders outright, suggesting people "leave it open" for them to rehabilitate themselves and "reclaim their life and their dignity and respect for others."
He also noted that he's glad this conversation has been sparked in recent weeks and hopes it will permeate to other industries, warning the public that it's not just Hollywood that has problems with systemic sexual misconduct and harassment.
"Sexual predator behavior is not a Hollywood problem. It is a societal problem. We're seeing that everywhere and that's what's so great about it, that it's being exposed."
CHRISTOPHER PLUMMER ON KEVIN SPACEY: 'THE SITUATION IS VERY SAD'
Cranston went on to mention his daughter and hoped she would not have to live in an environment where she would have to "avoid (walking past) a construction site."
"Let's get rid of these people and that behavior, it doesn't belong in our society," Cranston said.
Immediately following the allegations against Spacey, the "Malcolm in the Middle" actor called the "House of Cards" star's career "over."
"He's not a very good person," Cranston said of Spacey.