Bruce Jenner shows off hot pink manicure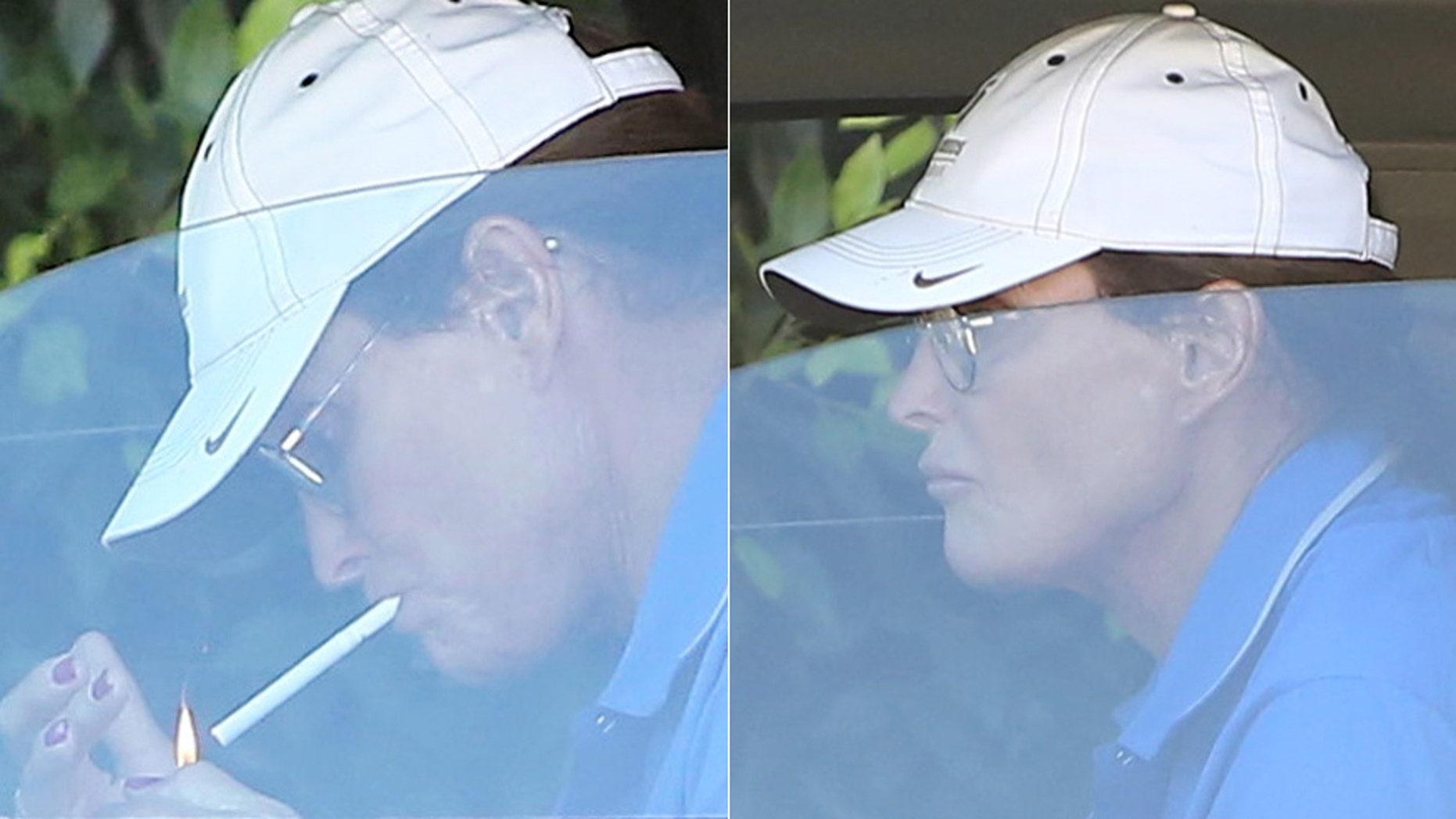 Bruce Jenner's appearance raised eyebrows once again on Tuesday when the "Keeping Up With the Kardashians" star was photographed with hot pink nail polish on his manicured hands.
X17 Online caught the snaps of Jenner in his car, lighting up a cigarette with his freshly painted nails.
Click here for more pictures of Bruce from X17 Online
Kris Jenner recently discussed reports that her now ex-husband, who is the longtime stepfather of Kim, Kourtney, Khloe and Rob Kardashian, is transitioning into a female. Bruce Jenner is the father of Kris Jenner's two youngest daughters, Kendall and Kylie Jenner.
"They've been saying that since 1976," she told ET about the rumors that her ex was becoming a woman. "For me, that's not my experience with Bruce. He's a great guy. I love him. I don't know what he's going through right now. I think he's just very happy and I think every time he makes a change in his life -- whether it's emotional or physical or whatever he's doing -- somebody's going to comment on whatever look you have going on for the day."
Bruce Jenner first rose to fame as an Olympic athlete but in recent years he has become best known as the voice of reason on the E! reality series that follows his eccentric family of famous women.
Four4Four: Katie Holmes: Tom who?