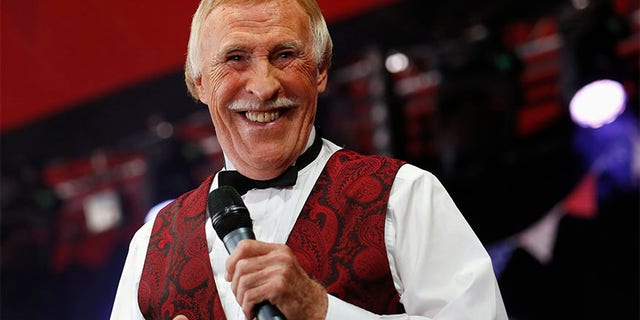 Veteran British entertainer Bruce Forsyth passed away Friday at age 89, reported BBC News.
According to the news site, the former "Strictly Come Dancing" presenter was ill for some time and was admitted to the hospital earlier this year after a severe chest infection.
He's celebrated in his native England for being its highest-paid television star, as well as for hosting game shows, including "The Generation Game," "Play Your Cards Right," and "The Price is Right." He first kicked off his career in show business at age 14 in his local theater.
He recently starred in BBC One's "Strictly Come Dancing" opposite English model Tess Daly from 2004 until 2014.
Then in 2015, Forsyth underwent keyhole surgery after suffering two life-threatening aneurysms, which occurred after a fall in his home.
In 2016, his wife Wilnelia revealed she was "petrified" her husband would not survive the surgery.
"The operation took away some of his energy because of his age," said the 59-year-old former Miss World winner, as reported by The Telegraph.
"I don't think about it too much," she added. "I hope I'll be prepared [for the future] somehow, but it doesn't feel real. He's the man I fell in love with because his brain is there. He has a bit of a problem moving, but we still laugh and talk. I pray, I believe. The man thing is that he's doing well. The pain is more emotional: sometimes we cry, but mostly we laugh."