Brooke Burke-Charvet says she is cancer free and 'on top of the world'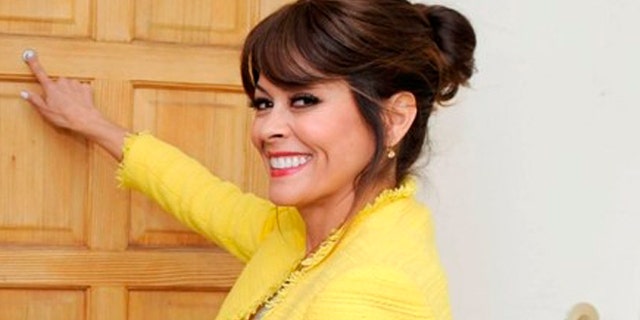 NEWYou can now listen to Fox News articles!
LOS ANGELES – "Dancing With the Stars" co-host Brooke Burke-Charvet revealed in 2012 that she had been diagnosed with thyroid cancer, and promptly underwent a thyroidectomy. Now Burke-Charvet, 41, says she is cancer free and on top of the world.
"I am doing great. Six weeks out of my surgery right now and I feel fantastic. I'm just trying to survive flu season right now and take care of the rest of my family I'm really good back to work and feeling great," she told FOX411's Pop Tarts column, while promoting her involvement with Kleenex, having just surprised one lucky fan with an in-person care pack delivery. "My husband (actor David Charvet) has been great, really strong and supportive. He is a great dad and partner. It was as hard on him as it was on me but life is back to normal now."
By "normal," she means getting back under the disco ball and prepping for another season of her successful ABC dance series. And while Burke-Charvet said she "wouldn't be surprised" if producers had offered troubled star Lindsay Lohan a contestant role – which she reportedly turned down – the former model/actress has her own ideas regarding who she'd like to see samba into the upcoming season.
"I would love to see Richard Simmons, I'd love to see Suzanne Sommers, I'd love to see Cindy Crawford, and I'd love to see maybe another one of the Kardashians," she enthused. "It was so fun to have them in the ball room."
And good news to all the moms and ladies over 40 – getting a Burke-esque bikini body can now be shaped right out of your living room. Well, kind of.
"I just launched my DVD and they are shipping out now on Amazon and I am really excited about that," she added. "I am back to working out as usual, and everything is good."
Danielle Jones-Wesley contributed to this report.