Broadway producer mocks 'disgrace' Trump in web series, despite close family ties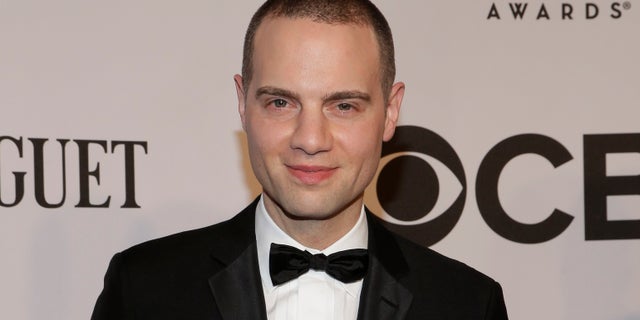 A powerful Broadway producer with close familiy ties to President Trump on Thursday launched a web series reminiscent of "Mister Rogers' Neighborhood" — with an added helping of ribald anti-Trump mockery, The New York Times reported.
Jordan Roth, whose company owns several New York theaters, has acknowledged that Trump attended his 2012 wedding. And his father, Steven, jointly owns two skyscrapers with Trump and served on the president's infrastructure advisory council.
But in the debut episode of his series, "The Birds and the BS," Roth begins by imploring viewers to "actually take the advice you give your children" and then presides over a veritable Trump roast.
"We grown-ups should know better than to make fun of people's appearances — even people we hate," Roth's guest, Billy Porter, says in the episode.
"Yeah, OK, someone's got an orange face," Porter continues. "So what, when they're a national disgrace?"
Porter continues by enumerating why he thinks Trump is truly worthy of derision: his "flabby punctuation," "premature vacations," "comb-over obfuscation," and "dumpy ... khakis."
The episode repeatedly plays off Trump's purported bragging about his penis size, exhorting viewers in explicit terms to take the high road: "Mock their bulls--t, not their pr--k," Porter sings.
In an interview with The New York Times, Roth acknowledged the tension between his political beliefs and his family ties to Trump.
"Yes, he was at my wedding, but when it became clear what his politics were, and what his priorities were, and what his administration would do to things I hold dear — that was the change," Roth told the paper.
"It's not meant to be personal," he added. "It's saying something about where we are right now, and the language and the potential shock value of it is part of the point, because we are numb."