Britney Spears vs. Christina Aguilera in prime time? Simon Cowell says this could get ugly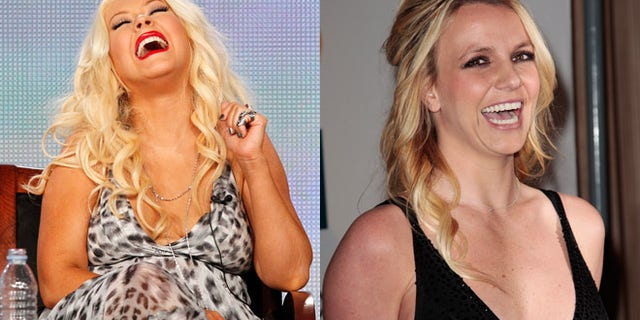 "X Factor" creator Simon Cowell fears that his star judge Britney Spears would be "devastated" when producers from "The Voice" decided to put her in a head-to-head with longtime rival Christina Aguilera.
"Britney's not going to appreciate the fact that Christina — who has been a bit of a rival — isn't allowing Britney to have a night of her own," Cowell told TMZ. "She's going to be devastated because she's put her heart and soul into this."
Cowell said he had a "gentlemen's agreement" with NBC that "The Voice" would run Mondays and Tuesdays, while his show would air on Wednesdays and Thursdays on Fox so fans could watch both.
Simon's other series, "America's Got Talent," is on NBC.
He theorized that NBC's move is personal and referenced how his show, "Britain's Got Talent," cleaned up in ratings compared to the British edition of "The Voice."
"These guys have really got it in for us. It's nothing short of dirty tricks."
He added: "The reason they've done this is they don't want people to see 'X Factor' because they've heard how good the series is. They don't want their audience to see Britney Spears. They don't want their audience to see Demi Lovato."
This summer, it seems the drama behind reality singing competitions is way more interesting than the show itself.