Britney Spears' boyfriend Sam Asghari opens up about 100-pound weight loss transformation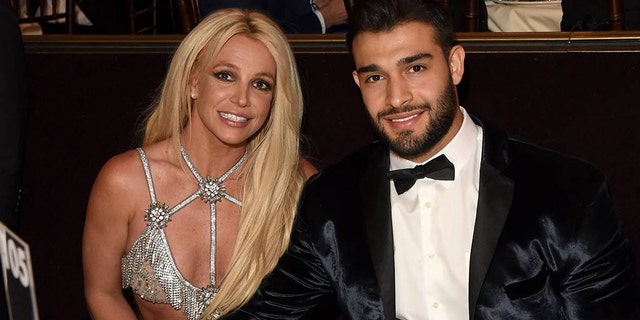 Britney Spears' boyfriend Sam Asghari is opening up about his weight loss transformation.
Asghari, now 24, spoke to Men's Health about how he lost close to 100 pounds over a period of just six months.
The makeover began after a depressed 19-year-old Asghari, who weighed 290 pounds, caught a college football game on television back in 2013. It reminded him of his glory days on the field in high school and how fit he was at the time.
"I was living that life six months ago, and I was no longer there," he told the magazine. "I was disappointed in myself. I thought, 'I wish I could go back and change things.'"
POST MALONE REVEALS WHY FANS WANT HIM ON 'QUEER EYE': 'THEY THINK I'M UGLY AND SMELL'
Months prior, the University of Nebraska-Lincoln's football program rejected Asghari during tryouts. But he kept up the same eating habits despite not exercising regularly.
Juggling three jobs — a Best Buy team member, a Gold's Gym sales rep and a nightclub bouncer — said he often found himself snacking on candy, chips and fast food inbetween shifts.
"My nutrition was extremely horrible. The stress and the fear of not going anywhere [in life] combined gave me my depression," he explained.
Making an overhaul involved a career change: Asghari decided to focus on his job at the gym and resign from the others.
"I told the general manager [at Gold's], 'I want to be a personal trainer, and learn about the human body and the scientific aspects of it,' and he said, 'Sam, whatever makes you happy,'" Asghari reflected.
In order to stick to his strict diet, Asghari gave himself a $50 grocery budget.
WENDY WILLIAMS OPENS UP ABOUT HER PAST BATTLE WITH COCAINE ADDICTION
"Because of that low budget, I wasn't able to buy other things that would break [my diet]," he recalled.
Eventually, Asghari reached three percent body fat and grew obsessed with shedding pounds, telling Men's Health he'd limit himself to 1,500 calories each day.
Asghari said he's since added more calories, maintaining around 7 to 9 percent body fat — which he believes is a healthier move.