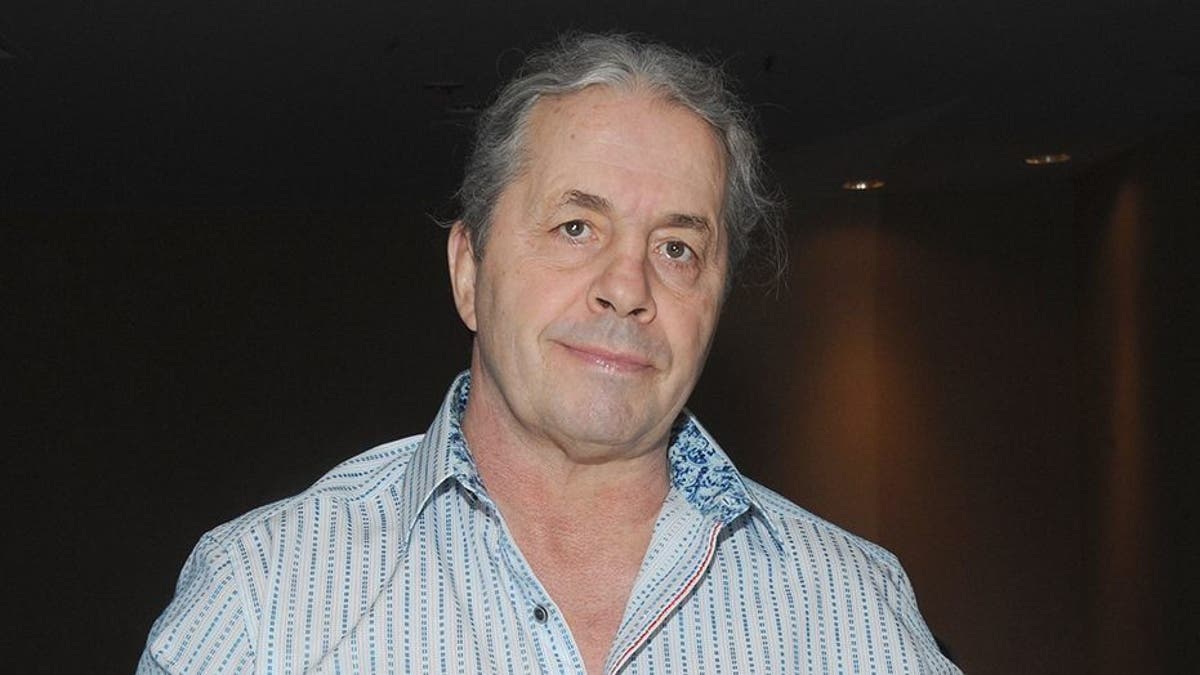 Wrestler Bret "The Hitman" Hart broke his silence after being unexpectedly tackled while speaking at his induction into the WWE Hall of Fame.
Authorities arrested Zachary Madsen of Lincoln, Nebraska and set his bail at $1,500 at a hearing on Sunday night after the man stormed the stage wearing a novelty wig, grabbed Hart in the middle of his speech and pulled him to the ground. He was quickly subdued by security and other wrestlers during the event in Brooklyn, New York.
JOHN CENA MAKES EPIC RETURN TO WRESTLEMANIA AS 'DOCTOR OF THUGANOMICS'
"What a wild weekend to say the least!" Hart wrote in an Instagram post Monday. "First of all I want to thank WWE for not only the Hall of Fame honor for myself and Jim 'The Anvil' Neidhart, but for their hospitality with my family and friends."
Hart stood alongside his late tag-team partner and brother-in-law's daughter, Natalya Neidhart, when the incident took place. After getting back on his feet, Hart reportedly continued with his speech.
DAVE BAUTISTA RETIRES FROM WRESTLING AT WRESTLEMANIA 35
"Regarding the ceremony, firstly I want to let everyone know that I am okay and was not injured," the wrestling legend's Instagram caption continued. "If there's one thing I want everyone to take away from the Hall of Fame ceremony is not so much what happened, but how I wasn't going to let anything stop me from completing my tribute to my best friend and our team."
CLICK HERE TO GET THE FOX NEWS APP
The post is the first time that Hart has directly addressed the incident since it happened. In addition to mentioning the assault, he complimented Wrestlemania 35 competitors Natalya and Beth Phoenix, who competed in a Fatal 4-Way match later in the night.