Bradley Cooper and Zoe Saldana to Tie the Knot?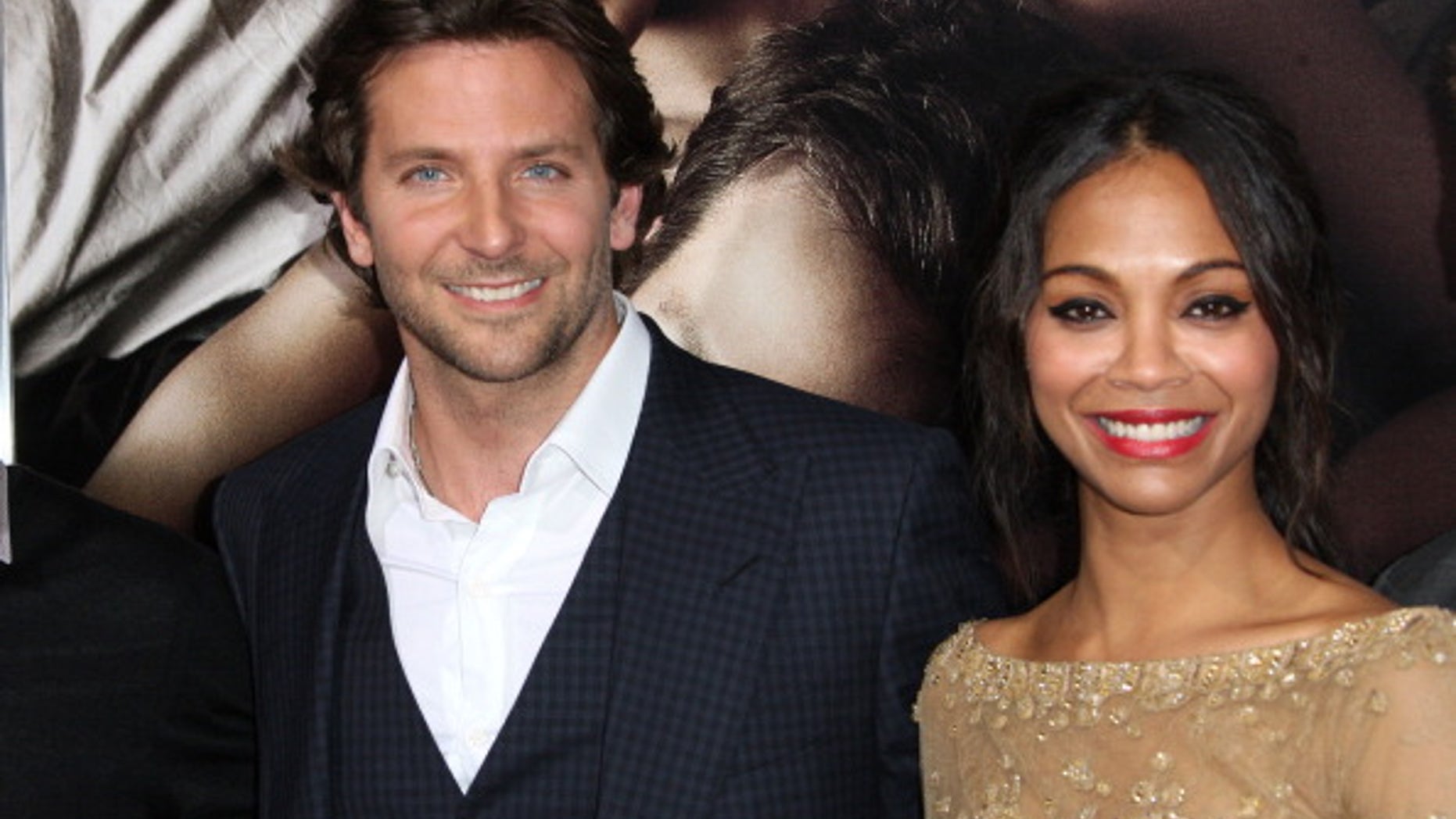 Are they or aren't they? One tabloid magazine is stating yes, while an alleged source close to the Hollywood couple is saying guess again.
Quoting the National Enquirer, GossipCop.com is reporting actors Bradley Cooper and Zoe Salanda are "planning to tie the knot."
The publication is stating 37-year-old Cooper proposed to his 34-year-old co-star in "The Words" just "a few weeks ago" and she supposedly said yes. The tabloid is even insisting it was Cooper's mother Gloria who "convinced" him to put a ring on it.
"Gloria worked overtime to make it clear to Zoe that Bradley is a changed man and ready to commit," said the alleged insider, who also revealed "Zoe scored major brownie points with Gloria when she promised that she'd start trying to get pregnant just as soon as Bradley proposed. That set the wheels in motion."
The celebrity gossip site even stated that the Enquirer is claiming Cooper sent his mom "out shopping for the engagement ring," and now she and Saldana are "bonding over planning the ceremony."
"Bradley's now telling pals he's hoping that wedding bells will ring in late spring or early summer in Philadelphia," insists the magazine.
However, fans may want to keep their well wishes for the reported couple on hold.
GossipCop.com is also stating a source close to the couple told the site Cooper and Saldana are "NOT getting married."
Whether the rumors prove to be true or not, the "Avatar" star seems to be doing just fine with new prized possession: a rescued pooch named Mugsy.
PEOPLE.com previously reported Saldana's alleged relationship with Cooper could have inspired her to adopt a furry friend in time for the holiday season. The news site said she may have spent Thanksgiving with Cooper's dog Charlotte, the other special lady in his life.
"She has to like my dogs," said "The Hangover" actor to People magazine back in 2009, describing his ideal girlfriend. "My dogs and I come in a package."
Follow us on twitter.com/foxnewslatino
Like us at facebook.com/foxnewslatino