Brad Pitt stars in awful Chanel campaign: Dumbest fragrance commercial ever?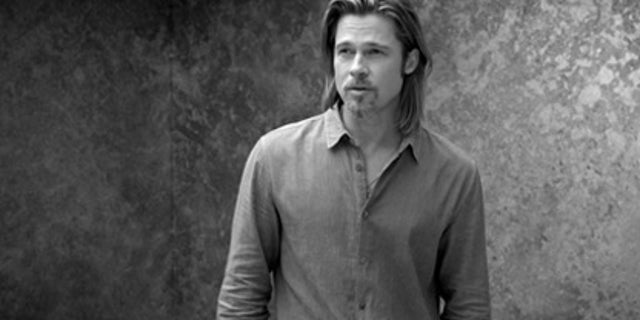 NEWYou can now listen to Fox News articles!
The latest commercial for Chanel's iconic "No. 5" fragrance is out, and it stars everyone's favorite silver screen heartthrob: Brad Pitt.
Unfortunately, it's absolutely terrible.
The clip features the male half of Brangelina, with long hair and a thick goatee, looking into the camera and reciting some cliched and pretentious slogans as the camera slowly zooms in.
And that's it.
He even looks a little embarrassed: probably because he knows bad writing when he hears it.
What's even stranger is that the clip was directed by Joe Wright, who has made such great films as "Atonement" and "Hanna."
SODAHEAD SLIDESHOW: See the dumbest fragrance commercials ever.
It's a shame, because Chanel's "No.5" commercials are usually pretty cool -- remember the three-minute-long "fake trailer" commercial starring Nicole Kidman, and directed by "Moulin Rouge" creator Baz Lurhmann?
PHOTOS: See the latest celebrity pictures to hit the Internet.
Hopefully this iconic brand will step it up for their next campaign. But for now, do you think this is the dumbest fragrance commercial ever -- or does that title belong to one of our other selections?