Sibling Rivalry: Whose commercial is better, Brad Pitt for Chanel, or Doug Pitt for Virgin Mobile?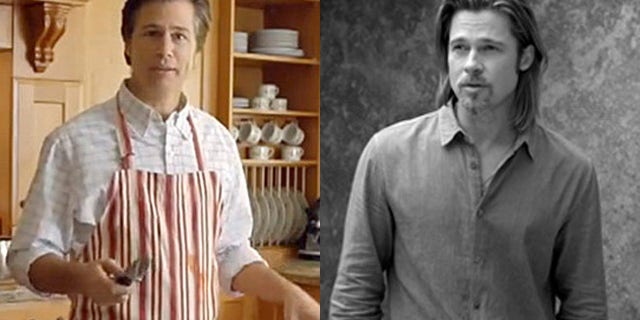 Brad Pitt is the first male star ever to do a commercial for the woman's fragrance Chanel No. 5.
The ad debuted on Monday. In it, Pitt stands alone against a blank canvas spouting weird poetry ... or something.
"Every journey ends, but we go on. The world turns and we turn with it. Plans disappear. Dreams take over," he says. "But wherever I go, there you are. My luck, my fate, my fortune. Chanel No. 5. Inevitable."
Check it out for yourself.
Will this sell perfume?
We have no idea.
But if given the chance, would you watch Brad Pitt shill for Chanel, or his brother Doug doing textbook -- textbook! -- deadpan for Virgin Mobile?
We know our answer. What's yours?