Brad Pitt and Angelina Jolie reportedly set to marry this weekend: Biggest celeb wedding ever?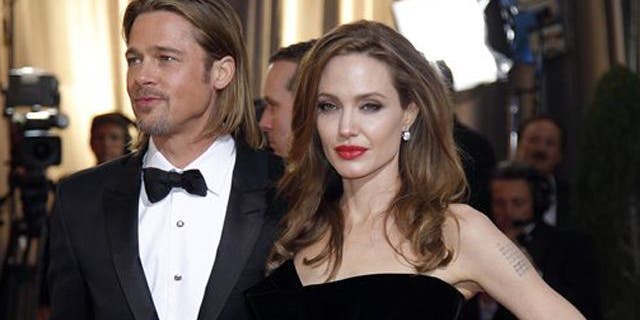 Here come Mr. and Mrs. Pitt? Speculation is rising that Brad Pitt and Angelina Jolie will marry at their French home this weekend, with guests including Brad's parents arriving for a big party, The Sun reports.
The bash is said to be in honor of Brad's parents' 50th wedding anniversary, but locals think this could be the big day. "Brad flew in to oversee preparations but they're all here now. They say it's for Jane and Bill, but some think this could be it. Even Angelina's private jeweler is here," a source told The Sun.
SODAHEAD SLIDESHOW: See the biggest celebrity weddings.
Brad, 48, and Angelina, 37, announced their engagement back in April, seven years and six kids after they "fell in love" while Pitt was married to Jennifer Aniston. "It is a promise for the future and their kids are very happy," Pitt's manager Cynthia Pett-Dante said in a statement at the time.
PHOTOS: See the latest celebrity pictures to hit the Internet.
We have no way of knowing if the wedding is happening this weekend, but when it does happen, it's going to be HUGE. Compared to Will and Kate and Kim and Kris, let us know: Will the Brangelina nups be the biggest celeb wedding ever?