Bond Girl Karin Dor of 'You Only Live Twice' dead at 79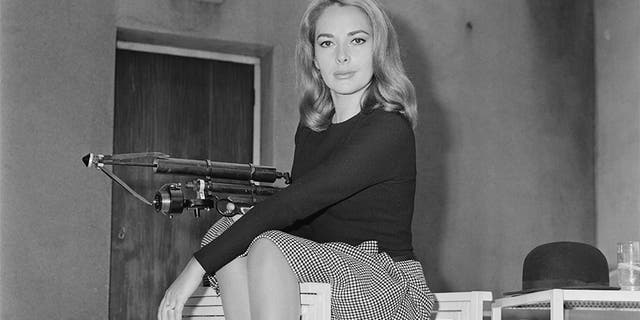 German actress Karin Dor, who played an assassin sent by James Bond's nemesis Blofeld to kill the British agent in 1967's "You Only Live Twice," has died. She was 79.
German news agency dpa, citing a Munich theater where Dor had worked for a long time, reported late Wednesday that she died Monday in a care home.
Dor played in dozens of films, TV productions and theater plays during a career that began in her German homeland when she was 17.
Aside from would-be Bond assassin Helga Brandt — who ended up being fed to piranhas — Dor also played in Alfred Hitchcock's 1969 thriller "Topaz," and the U.S. crime series "Ironside" and "The FBI."
Dor was married three times, most recently to American stuntman and actor George Robotham, who died in 2007.